How do I get an LLC Name Change?
If you want to change the name of your limited liability company, you should be prepared to contact your local government and pay a fee. Moreover, you will need to make sure that the name is not already in use by another a company, and then fill out an article of amendment form. You will then need to notify anyone with whom your LLC does business, as the name will need to be changed on all legal and financial documents. Note that if you have a "Doing Business As" (DBA) name, you can do business under a fictitious name without having to follow these LLC name change steps since your official company name will legally remain the same.
The first step is to ensure that the name you want is not already taken, which you can verify from your local government, since it should have a database with all company names on it. You should be aware that the name must be distinguishable from others, which means that it cannot be too similar to another company's, or it will be rejected. Once you know that the name is unique, you will need to file an article of amendment, which usually requires a fee that varies by location. The form needs to be signed by either a member or manager of the LLC, depending on who presides over the company. Most areas allow you to pay a slightly higher fee in order for the amendment to be expedited, as the LLC name change may take months otherwise.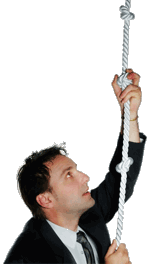 Once the LLC name change goes through, it is time to alert anyone with whom you are doing business. This includes clients, as you will need to change the name on invoices and contracts. The bank, vendors, and anyone else who uses your old company name will also need to change their files, so let them know about it as soon as possible.
Some areas require you to publish the new company title after an LLC name change, after which you need to file an affidavit of publication with your local government agency that manages businesses. Most newspapers charge a small fee for this, so be sure to budget for it once you find out whether your area requires this step during an LLC name change. Additionally, note that if you file a DBA, you will not need to follow these steps to change the name of your company. This is because you are already allowed to conduct business under a different name, so you would not need to change all of your financial and legal statements when getting a new company name; the specific rules on this may vary in some areas, so double check just to be sure.
AS FEATURED ON:
AS FEATURED ON:






Man climbing a rope