How Do I Get an Associate's Degree in Healthcare Administration?
In order to earn an associate's degree in healthcare administration, you will need to complete a course of study that includes general education requirements, and a number of credit hours dedicated specifically to the field of healthcare administration. These programs typically last about two years, though you can often speed that up by taking extra classes or applying eligible transfer credits. Both universities and community colleges offer these programs, and distance learning opportunities are often available as well. In addition to the core curriculum requirements, some institutions will also require that you complete an externship before you can graduate.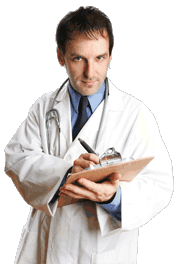 Healthcare administration is a field that includes many different career paths. If you choose to pursue an associate's degree in healthcare administration, you may end up working in a variety of settings, including hospitals, nursing homes, and even private practices. You will typically be qualified to work as an assistant administrator after you graduate, though there are also opportunities available in other areas, such as healthcare information management. If you believe this is a career you would like to pursue, you can begin preparation in high school by taking science courses and meeting various other prerequisites.
The admission requirements for a healthcare administration degree program can vary depending on the school, and community colleges typically have lower requirements. You can obtain an associate's degree in healthcare administration from any accredited institution, so your personal circumstances will help determine which opportunity is best. If you neglected to take enough math, science, or foreign language classes in high school, then a community college will typically be the best choice. Distance learning is often a good option as well, especially if you plan on working full-time while you study for your degree, though it is important to verify that an online school is fully accredited before you sign up.
After you have selected a school, you will need to complete a degree program that typically consists of general education requirements, and courses that relate specifically to healthcare administration. You may also need to complete some type of externship before you can graduate, though not all programs have that requirement. Some distance learning programs allow you to complete an associate's degree in healthcare administration without ever setting foot on campus or working in a clinical environment.
Most healthcare administration associate's degree programs are broken up into four semesters, or eight quarters, over a two year period. You may be able to accelerate this process by taking on an additional course load, and many schools will allow you to transfer credits you earned from other institutions. In certain cases, you may even be able to receive some amount of credit for relevant work experience.