There are many ways to get active, which is essential to health and well-being. The best way to get active is to make a lifestyle change that will change your daily level of activities for good. One way that people improve their fitness is to change the way that they get to work. If it is possible for you to walk or bike to work, make this a priority, especially during fair weather months. Alternatively, park your car at the far end of the lot in order to add a few extra minutes of walking to your day.
Another great way to get active is to join a class or a club that practices some kind of physical exercise. Be sure to choose an activity that you truly enjoy so that you will be motivated to stick with the club. Also, try and get a friend or family member to join with you. You may want to join a series of season clubs. A hiking club can keep you active during the spring, summer, and fall. You may want to join a winter sports club such as a downhill skiing club or a cross country skiing club if you live in a region that receives snow accumulation.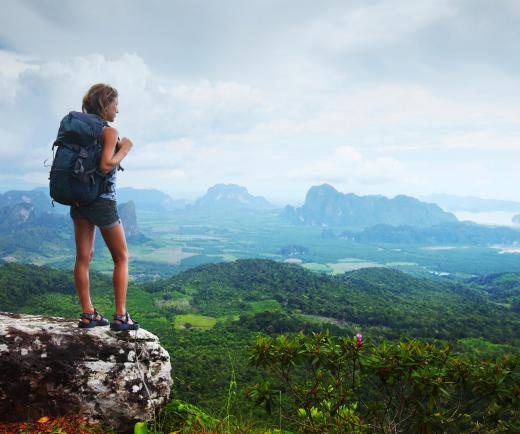 If you don't live in an area with ready access to outdoor recreational facilities, or if outdoor activities don't interest you, then you can consider getting a membership to a gym or signing up for a fitness class. If you sign up for a gym, it is important to develop a routine and stick to it. Exercising for twenty to thirty minutes at a gym two to three times a week is a good way to get active. Once you have developed better stamina, you can increase the number of times you visit the gym per week, the length of your workouts, and the intensity of your exercises. Signing up for a fitness class like kickboxing, yoga, tai chi, or Pilates is also a great way to get active.
Maintaining an active lifestyle is important throughout one's life. In order to stay fit, be sure to get active and stay active. This may mean changing your routine over the years. There are many clubs and classes specifically intended to target people in different phases of their lives. Water aerobics, for example, is wonderful for people in their seventies, eighties, and above.
AS FEATURED ON:
AS FEATURED ON:






By: Dudarev Mikhail

Hiking through scenic areas is a great way to simultaneously get active and learn more about nature.

By: BabylonDesignz

A hiking club can help to motivate a lethargic individual.

By: Lisa F. Young

Staying active is important throughout one's life.

By: furmananna

Trying a simple, gentle class like yoga might be a good way to start getting active.

By: american911

Water aerobics is an exercise performed in a pool.

By: gunarex

Those who live in snowy areas might want to join a cross-country skiing club.

By: Coprid

Creative hobbies such as knitting can help people stay active.

By: imtmphoto

Regular trips to the gym is one way to get active.

By: WavebreakMediaMicro

Taking exercise classes can help a person stay active.