How Do I Get a Therapeutic Recreation Degree?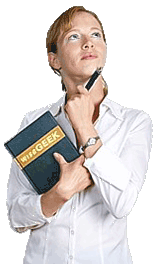 A therapeutic recreation degree prepares you for planning and directing recreational pursuits for their therapeutic value. Depending on the type of job you want, you can earn an associate's degree in this field, which usually requires about two years of study, or a bachelor's degree, which requires four years instead. You'll need a couple of years of additional education if you want to earn a master's degree, which may help you obtain positions of more responsibility and higher pay. Among the courses you may take in preparation for this career are recreational therapy, sociology, psychology, and growth and development.
If you choose to earn an associate's degree in therapeutic recreation, this will usually mean spending about two years on your education. In this type of program, you'll likely study such subjects as counseling and recreational therapy as well as program planning and sociology. You may also study human growth and development, psychology, therapeutic recreation leadership, and public speaking. After earning this therapeutic recreation degree, you can pursue a career as a therapeutic recreation assistant or an assisted-living program director.
A therapeutic recreation bachelor's degree will usually involve studying related subjects more in depth than you would in an associate's degree program. These programs usually last for about four years and include the study of recreation used for therapy, disabilities, psychology, and foundations of leisure and recreation. You might also study human anatomy and physiology, practices of health, communication in therapy, human development, and program planning. In many cases, these programs also cover stress management, diversity, wellness, and community action research. Once you have earned a bachelor's degree in this field, you can seek a career as a therapeutic recreation specialist or an art or music therapy specialist — this degree may also prove beneficial if you want to work as a recreational aide in clients' homes.
You can also consider earning a master's level therapeutic recreation degree to prepare you for advanced work and possibly even management positions in this field. Master's degree programs often last for a couple of years and include advanced classes in therapeutic art, personnel training, client assessment, and social psychology. You may also study program development and learn how to develop data as part of this master's degree program. Often, these degree programs include an internship component through which you can gain hands-on experience. Earning a graduate-level therapeutic recreation degree often proves helpful for people who want positions of more responsibility and higher pay in this field.
Woman holding a book