How do I get a Public Health Degree?
There are many ways to get a public health degree. Where people begin this journey depends on where they are now. Some may already have an undergraduate degree and are looking to pursue advanced studies in the public health field. Others are beginning their studies and shopping for the best university where they can get a BA or BS degree.
Fortunately, it is possible to find degree programs at all levels. Some public health departments in universities welcome first time college students, and plenty of programs exist for masters or doctorate level work in this field. For the beginning student, it may help to consider some of the areas of focus that might fit under the public health umbrella, while looking at schools that offer programs.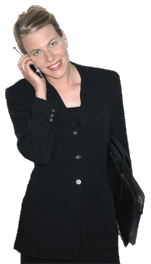 First, there are several disciplines in public health. These can include health education, health administration, biostatistics and epidemiology. The latter two may be in different departments but there are plenty of public health schools that offer focus in one or both of these topics.
Schools that focus solely on offering either biostatistics or epidemiology tend to have a much more scientific bent, and students who want to pursue these majors should have strong skills in the sciences and in math. Other areas of focus like health education or administration may require good science skills, but also typically look for students with good oral and written communication. Thus the best advice for getting a public health degree at the undergraduate level is to choose a school that offers studies in the directions most of interest, and consider skill areas when making that choice. Additional criteria students might consider are cost of school, distance from home, chance of getting accepted, and likelihood of financial aid offers.
Once school choice has been narrowed down to a few favorites, high school students will probably need to apply to these by December or January of their senior year. Check each school for precise information on admission deadlines. Those who have been out of high school for a while should start researching about a year prior to attendance so they can get necessary forms for enrollment in this same time frame.
Not all people who pursue careers in this field begin by getting a public health degree in undergraduate studies, but students should major in something that is related, such as one of the sciences, or in a behavioral science like psychology. Alternately, some interested in managing large health systems get their bachelors degrees in business. Again, it really depends on what type public health career a person wants to have. For the undergraduate seriously interested in a public heatlh career, a BA or BS in the field is probably most desired. However, those looking to pursue graduate studies shouldn't be discouraged if they don't hold a public health degree, and will find many graduate programs that don't require it.
People have a choice when they look at graduate schools, as they can either obtain a master and or doctorate public health degree. Alternately, some schools offer both, allowing students to exit the program with a master's degree if they do not want to continue. Clearly it takes less time to get a master's degree, usually about two years. Doctorates may take a minimum of three years, and most people don't finish one in less than four. On the other hand, a doctorate degree may be looked upon with more favor. Those wanting top-level jobs in their field may find the extra time well spent.
Just as with searching at the undergraduate level, people should do their research when deciding on a school to get a masters or doctorate public health degree. Fortunately the Internet makes this so much easier, and searching schools and programs is often just a matter of sitting down at the computer. People also might want to seek the advice of those they know in the public health field. Asking experts about various school reputations makes good sense when selecting a school; these little conversations also provide a perfect opportunity to solicit recommendations for graduate school applications.
AS FEATURED ON:
AS FEATURED ON:






Businesswoman talking on a mobile phone