How do I get a Master's Degree in Public Administration?
Students seeking a master's degree in public administration typically need to have completed high school and earned a bachelor's degree, ideally in public administration or a similar field. In addition to an undergraduate degree, some graduate programs also require a period of related work experience. After an individual fulfills these prerequisites, he or she can then choose and apply to a master's degree program in public administration.
Application requirements may vary among different master's programs. Most of them, however, require an undergraduate degree from an accredited institution. Some programs require the applicant to have achieved a certain grade point average (GPA), and to have completed some full-time professional experience. He or she might also have to take the Graduate Record Examination® (GRE®) or another type of entrance exam. Other items that the school might request with the application could include a personal statement and a résumé, along with recommendations and academic transcripts.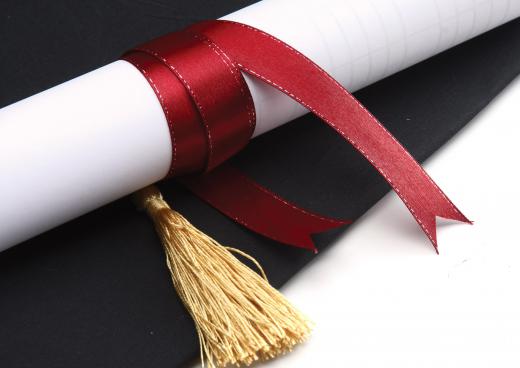 Someone pursuing a master's degree in public administration has a number of different program options from which to choose. He or she can attend classes in person or online, either full-time or part-time. Many graduate students are working professionals looking to advance to new positions or to develop additional skills for their current jobs. The flexibility of an online master's degree in public administration could benefit someone who does not wish to leave his or her job, or who simply does not have time to enroll in a full-time graduate program.
Once the student is accepted and enrolls in a program, the requirements for earning a degree usually include a certain amount of coursework, often concluding with final exams or a master's thesis. Master's degree programs typically offer core courses as well as electives that focus on a specific area. Public policy analysis, policy research, public financial management, and organizational leadership are a few examples of the courses one might take. Additional requirements might include an internship or another form of practical experience. The average length of the program varies, depending on whether someone enrolls full-time or part-time. In general, a full-time program can be completed in two years, and sometimes less if done online.
A master's degree in public administration can lead to a variety of career options. Graduates generally work in the public sector, such as for non-profits and other public organizations. Many also work for government agencies at both regional and local levels. Some people choose to specialize in the areas of management or finance, while others take on more political roles, such as lobbying. Yet another option is to pursue further academic studies in public administration or a related discipline.
AS FEATURED ON:
AS FEATURED ON:






By: lenets_tan

A master's degree in Public Administration can lead to a job at non-profits and other public organizations.

By: Ammentorp

Earning a Master of Public Administration degree is usually a two-year program.