How Do I Get a Dietitian Degree?
If you are interested in a career that involves helping others obtain proper nutrition, you may want to become a dietitian. In order to work in this field, you will generally need to complete a dietitian degree. Once you have been accepted into a dietitian degree program, you will be required to successfully complete classes in a range of relevant subjects, such as food science, chemistry, and business. You may also need to participate in an internship program. After you have completed your dietitian degree, you might need to pass a licensing exam before you are eligible to enter the job market.
The first step in earning a dietitian degree is getting accepted by an undergraduate dietetics program at an accredited educational institution. Dietician degree programs are offered at many colleges and universities around the world. While a Bachelor of Arts (BA) in dietetics may seem like the most obvious course to choose if you wish to become a dietitian, some other degree programs, such as a BA in nutrition or a BA in food science, can also provide you with the knowledge you need to work in this field.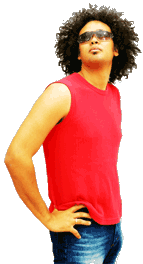 Regardless of its exact title, a dietician degree program will generally require you to take classes in a variety of subjects that will prepare you for the demands of a dietitian job. For instance, you will normally need to complete classes in scientific subjects like biology, chemistry, and food science in order to establish a good understanding of nutrition. You may also need to complete classes that introduce you to the workings of the food service industry and take basic business classes in case you wish to someday establish your own nutrition consulting firm.
Some dietician degree programs also require students to complete a certain number of internship hours. This will generally involve working at a hospital, a retirement community, or some other establishment in which dietary planning is needed. While these internship hours may be unpaid, they can give you a good idea of what a dietitian's career is like, and may also help you establish contacts who can offer assistance once you begin the job search.
Depending on the laws of the country or region in which you live, a degree alone may not be sufficient to begin working as a dietitian. Many localities require graduates of dietitian degree programs to pass a licensing exam before they are considered qualified dietitians. Check the laws of the region or country in which you intend to work to find out whether you must become licensed before you can enter this field professionally.
AS FEATURED ON:
AS FEATURED ON:






Man with hands on his hips