Miscellaneous
Fact Checked
How do I Fix a Relationship?
It is normal for problems to arise when people interact with each other. Sometimes the situation may look like it is headed in a direction where recovery will not be possible. If it is a relationship that you value, you should try to save it from ruin. To fix a relationship, there are three essential tools you must have: the ability to listen, the ability to communicate, and the ability to compromise.
The exact method to fix a relationship depends on several factors, including the nature of your association with the other person, the amount of damage that has been done, and mutual desire for a solution. Despite these variables, there are some abilities that tend to always be necessary. For example, to fix a relationship, you need to eliminate the assumptions. You may think that another person knows how you feel or that you both think the same thing. Both of you are probably wrong, so the best thing to do is to eliminate the guesses and theories and to communicate.
It is very difficult to fix a relationship if you do not know what the problem is. You may be shocked to know that in many cases two people in a situation are actually focused on different issues. This is one major obstacle to finding a solution. This misunderstanding can be eliminated if you are willing to listen with an open mind. You do not need to agree, but you should be able to clearly understand someone else's points and you should recognize that the feelings or thoughts you hear are valid for that individual.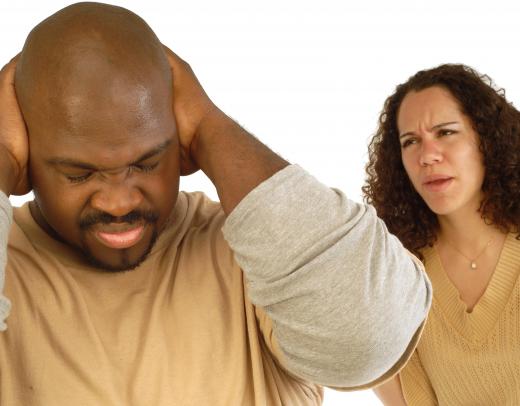 Communication requires two people. Part of the problem may be that you have not clearly presented your issues. Do not make the mistake of thinking that multiple arguments suffice for clearly expressing your views. Arguments are commonly a counterproductive form of exchanging information. Instead of resorting to that, try to calmly and thoroughly explain your position.
Most people have a natural tendency to want to be right. You may not realize that this desire is so strong that it is making you an unreasonable participant in the relationship. Sometimes you may actually be right or your ideas may be the best, but being in a relationship requires you to accommodate others sometimes. Realize that everything cannot always be your way and that you need to be willing to compromise.
AS FEATURED ON:
AS FEATURED ON:






By: len4ik

Regular communication can keep a relationship intact.

By: Junial Enterprises

Relationships might be damaged from emotional issues.

By: puhhha

Spending time pursing similar interests is one way for relationships to be strengthened.

By: Hunor Kristo

Affection is an important part of any relationship.

By: Andres Rodriguez

Relationships often benefit when both partners commit to spending more personal time with each other.