How do I File a Federal Appeal?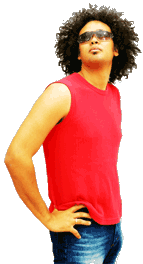 To file a federal appeal, start by getting a copy of the rules of procedure in your jurisdiction and read it carefully. The rules of procedure control how a court will process an appeal. The rules for filing a federal appeal can vary in each jurisdiction. The procedural rules provide detailed information on the process for filing an appeal but can be complex which is why most attorneys handle most appeals.
In the U.S. the Federal Rules of Appellate Procedure contains the rules on how to file a federal appeal in federal appeals courts. These rules require a litigant to file an initial Notice of Appeal that notifies the court and the opposing party of the intent to appeal the lower court's decision. Ordinarily, the time to file this document is 30 days after a lower court has entered a judgment. Certain circumstances, however, may create exceptions that may increase or decrease the time to file the notice. This makes it vital to understand the rules for your jurisdiction, especially, if you have chosen to file a federal appeal on your own and without an attorney.
The steps for filing a federal appeal may also vary depending on the type of case that you are appealing. For instance, a case may concern a criminal or a civil matter. If you are appealing a criminal conviction, some jurisdictions may have rules that allow an appeal as a matter of right. This means that an appellate court is obligated to review the case upon request. Other jurisdictions may require a litigant to request permission to file a federal appeal. 
Filing a federal appeal usually requires you to submit a document that contains the specific legal issue or issues that you are appealing. In the U.S., appellate courts call this document a petition. The issues are specific issues of law that you believe a lower court decided incorrectly. Your petition will also contain your arguments for why the appellate court should reverse the lower court's decision. The rules of procedure generally describe how to format your petition and the other content that you must include. 
After you prepare the appropriate documents to file a federal appeal, you must submit them to the court. Jurisdictions typically require a litigant, who in this instance is also called an appellant, to submit the original document along with two copies to the court clerk and pay a filing fee. The clerk will take the documents and endorse them, which means the clerk will stamp the documents with an official seal and date of filing. The clerk will keep the original and return the copies. You are responsible for sending a copy of any documents filed with the court to the opposing party.


Man with hands on his hips