How do I Earn a Philosophy PhD?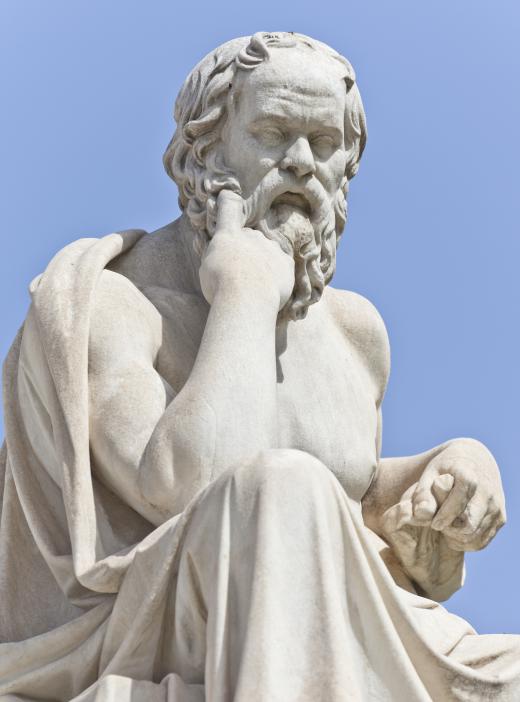 In order to earn a philosophy PhD, a student must first complete any prerequisite courses, which are usually outlined in the application materials for the program. Generally one should apply to a number of schools to increase chances of being accepted to a university's philosophy PhD program, after which one will probably need grants and loans, as well as a teaching job at the university, to pay for one's studies. To complete a philosophy PhD, students typically must complete a combination of coursework, research, and a dissertation.
It is common for such prerequisite courses to be completed by students who already have bachelor's degrees or master's degrees in philosophy. However, students who are applying for such programs without this kind of background may have a good deal of prerequisite coursework to complete before beginning a philosophy PhD.
Once a student has completed all prerequisite courses, applications can be submitted to universities that offer doctoral programs in philosophy. It is best to apply to schools that generally accept students with similar backgrounds and credentials. It is also wise to apply to a number of programs in order to increase one's chances of receiving a letter of acceptance. One's chances of being accepted into a philosophy PhD program can be increased by presenting a strong application with well-crafted materials and strong letters of recommendation.
After receiving a letter of acceptance, students will have to figure out how to finance their degrees and also pay for their living expenses while they are working on their philosophy PhD. It is quite common for schools to offer financial assistance to doctoral students. This assistance may come in the shape of tuition forgiveness, stipends, campus jobs, or work as either a teacher's assistant or as an adjunct professor. It is not uncommon for doctoral students to be offered an assistance package that includes two or more of these items.
Once the business of financing a philosophy PhD has been figured out, the actual work of earning the degree can begin. Although each philosophy PhD program is different in some way or another, the most common elements of a philosophy PhD program include coursework, research, and the completion of a dissertation. Although coursework may be conducted with a number of professors within the university, the research that goes into the development of a dissertation is usually guided by an academic adviser who works with the student throughout most of the philosophy PhD program.
In some cases, research may include work that takes the student outside of the university town and perhaps even out of the country. It is possible to apply for grants — either from the university or from independent organizations — to help subsidize such travel. This sort of research travel is usually completed after the student has already spent at least one semester on the university's main campus.


By: Stefanos Kyriazis

A statue of Socrates, an important Greek philosopher.

By: olly

PhD degrees often involve a great deal of research.