How do I Earn a Distance Learning PhD?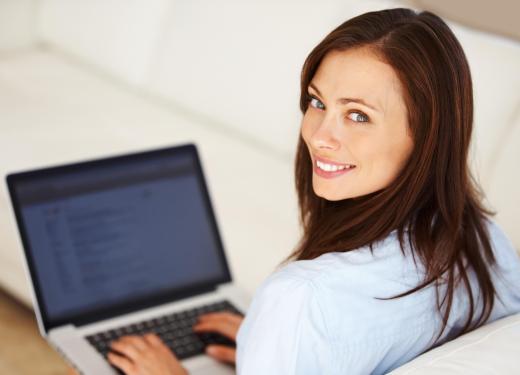 The distance learning PhD is available from many schools, in many subjects and in several forms. Earning these degrees depends on meeting all prerequisites to the program, gaining admission, and completing all work. Students interested in doctoral studies of this nature also should research qualifications of each school, since these are not always equal or truly beneficial to a career.
"Distance learning" typically refers to fully online programs, or to programs that are offered partially online and have a residency requirement. Another possibility is that a PhD program originates on one campus and is taught or telecast to a remote location. In this last model, students may attend all classes in a physical location instead of online.
Each program can have advantages. A fully online distance learning PhD may mean students complete work on their own schedule. Residency programs give PhD candidates opportunities to get to know their professors, and may have schedules designed for working professionals. It's important to factor in expenses of travel to residency locations. The on-campus distance learning PhD is a great alternative for students who like traditional class environments, and they make studying for a PhD possible in areas where one usually isn't offered.
Most distance learning PhD programs have a list of prerequisites for entry. Colleges will typically specify acceptable majors, required grade point average, and level of education that must be achieved before acceptance. Some programs only accept Master's students while others take students with a B.A., for example. Each school usually requests letters of recommendation, a strongly written statement of purpose, and may want students to complete the general and subject Graduate Record Examination (GRE) or tests proving language competency.
Schools should also fully define what elements are needed to complete a program and earn the distance learning PhD. Though there is variance, students can usually expect to take two to three years worth of core and elective courses, and may need to pass examinations before beginning work on a dissertation. The way support for the dissertation is handled is up to the individual school, but students should expect to spend some time either emailing or face-to-face with an advisor who helps the student formulate topics. Several faculty members read the dissertation, and the student must usually defend it before the degree is granted.
As convenient as a distance learning PhD program can be, students are strongly advised to research qualifications of universities offering doctorates in a distance setting. Some schools are not accredited, and work in the program is not recognized professionally. Students should additionally make sure that study in a specific program is recognized by any professional agencies from which they might get a license. Since these programs are expensive and time-consuming, students are best served by being knowledgeable and selective about the types they choose, to best benefit their future career.


By: Yuri Arcurs

A woman taking a PhD level distance learning class.