How do I Design a Custom Patio?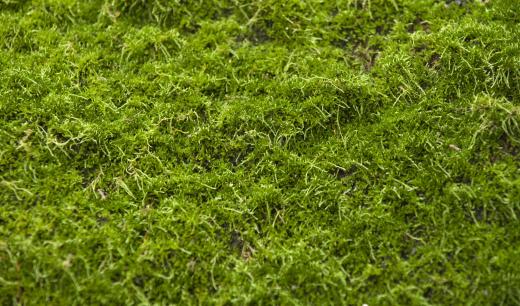 A patio is a great way to add dimension and usefulness to any outdoor space. Whether increasing vertical space by adding a split level patio or creating a great area for outdoor entertaining and cooking, installing a patio can be made easier with a clear and comprehensive design. There are many things to consider when creating a custom patio design, including budget, length of project, compatibility with existing resources, and labor.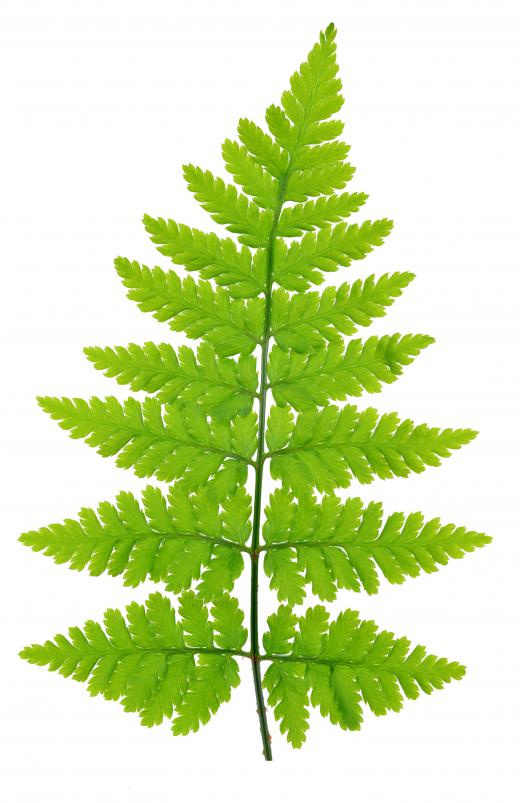 The first step to designing a custom patio is to get a clear image of how the finished product should look. Consider things like color, extra elements such as outdoor ovens, hot tubs, or patio furniture, and how the patio will be used when completed. Having a clear image will allow better planning and give the designer a goal to work toward.
Now that the ideal custom patio is determined, it is important to figure out how to incorporate it into the existing landscape. Rocky or uneven ground, old patio material, or other concerns may require sorting out before building can begin. Measure the area of the custom patio carefully, and use rope and markers to stake out the perimeter.
Choosing a custom patio floor is a matter of taste and budget. Some popular choices for a custom patio floor include stone, wood, brick, cement, and tile. Each of these materials has its own advantages and disadvantages. For the budget-minded, stone and wood veneers can make a nice substitute for traditional materials at a much lower price.
When designing a custom patio, consider adding a focal point to the outdoor space. A focal point could be a beautiful statue, a shimmering fountain, or a spectacular plant. Having a focal point can disguise any flaws or incongruities, as it will draw the eye away from them.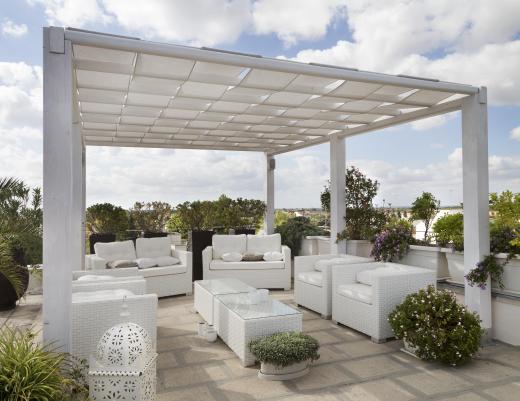 Roofing or cover is another important consideration in custom patio design. Areas that will be used for sunning may not need cover, while those meant to shield from the elements may have roofs or awnings. Consider adding a plant draped trellis for a romantic, rustic appeal, or allow constant customization by using removable umbrellas and roll-back awnings.
Landscaping may be an important part of a custom patio. Plants add color, life, and depth to an outdoor space, and can be incorporated in many different ways. Consider using planters or hanging baskets to add flowers and ferns. Plant a flowering or herbal border around the perimeter, or surround any water features or statues with a bed of beautiful greenery or moss.
While in the design phase, it is important to consider the time it will take to build the patio. Avoid starting a building project in rainy months, as this may warp materials or prevent work from moving along. Consider whether hiring outside labor will be more effective, or whether the patio can be installed by a hardy band of do-it-yourself homemakers.


By: k_kron

Lining a patio area with moss can give it color and help it blend into the environment more naturally.

By: vencav

Ferns can enhance the appearance of a patio.

By: Voyagerix

It is often best to have a professional put in a cement patio to avoid the costs of doing it wrong.

By: brunobarillari

A cover or roofing may be desired for a custom patio.

By: rodho

The first step to designing a custom patio is to get a clear image of how the finished product should look.