How do I Declare Personal Bankruptcy?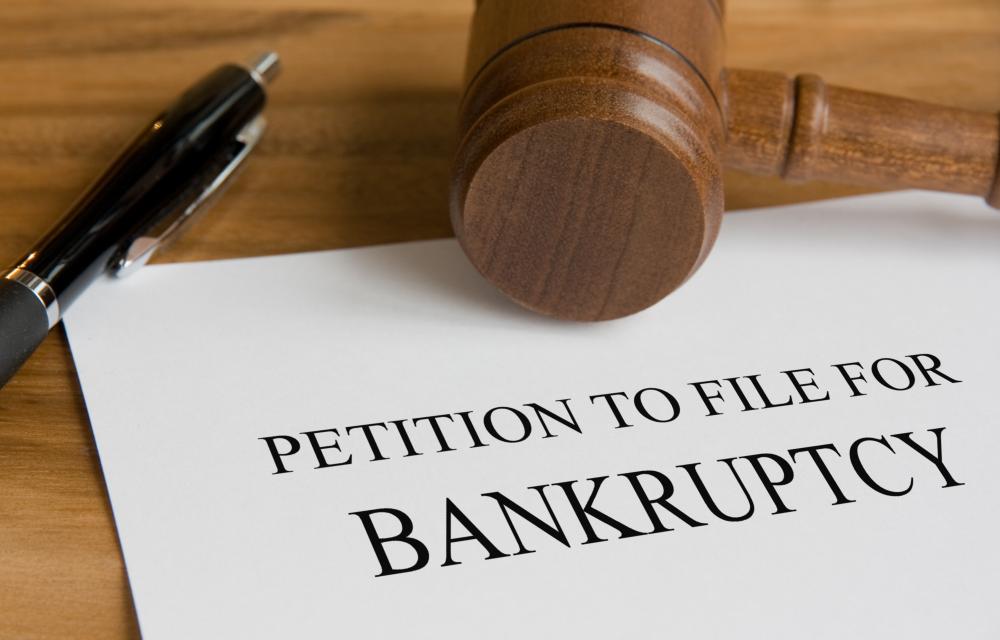 Bankruptcy law varies drastically from country to country, and in some countries, individuals are unable to declare personal bankruptcy. To declare personal bankruptcy in most places, the first step is to file a petition with the bankruptcy court where you live. The petition typically must include information about your assets and debts, your income and expenditures, your financial affairs and a list of your contracts and leases, along with your current and recent tax returns. You will also have to pay a fee to the court when you file.
When an individual declares personal bankruptcy, all attempts to collect on that person's debts are immediately stopped. The person, then known as the debtor, provides the bankruptcy court with a list of all his or her creditors, or the people to whom he or she owes money. A trustee typically will be assigned to the case, and he or she will then inform the creditors of the bankruptcy filing.
In many places, a husband and wife can file joint or separate bankruptcy petitions. The person who wishes to declare personal bankruptcy must provide all of his or her spouse's financial information along with their own. This is true even if the spouse is not filing for bankruptcy.
In the United States, the two main options if you want to declare personal bankruptcy are Chapter 7 and Chapter 13 bankruptcies. Chapter 7 allows an individual to liquidate his or her assets, or sell all of his or her property and distribute that money to repay debts. Chapter 13 allows a person to keep his or her property by developing a plan to repay the debts over time.
A Chapter 13 petition must be accompanied by a repayment plan, which must be approved by the court. The plan lays out a regular schedule of payments, generally over three or five years. The debtor makes these payments to the trustee, who then distributes the money amongst the creditors. Chapter 13 allows the debtor to save his or her home from foreclosure as long he or she pays mortgage payments over the course of the plan. A debtor must begin making payments on the plan within the 30 days of submitting it, even if the court has not yet approved the plan.
Within two months of declaring personal bankruptcy, the trustee will hold a meeting with the debtor and all of his or her creditors. The debtor will be required to answer questions posed by the creditors. In the case of a Chapter 7 filing, the meeting is to ensure that the debtor's petition is appropriate and is not an abuse of the system. In a Chapter 13 case, the intention of the meeting is to make sure that the terms of the repayment plan are agreeable to the creditors.
Filing a petition with the court is the first step to declare personal bankruptcy.

Individuals who have a serious problem with debt may file for bankruptcy.