How do I Convert AMR to WAV?
Adaptive Multi-Rate (AMR) audio codec and Waveform (WAV) audio file format are two types of audio files that are used by different applications and devices. AMR audio files are commonly used by mobile phone handsets for recording and encoding speech, as well as for encoding ringtones. It is a patented audio format, and licenses to use AMR decoders are free for personal use. WAV format is the standard audio format used by Microsoft and IBM for applications, and is designed primarily for encoding music at high quality. You can convert AMR to WAV easily with a range of freeware programs, subscription services, and paid applications.
To convert AMR to WAV, you will need to download and install an audio converter application. A substantial number of these programs is available at any given time – the exact programs available are constantly in flux. An Internet search for "audio converter," "amr to wav converter," "audio converting software," or variations of these terms should turn up a wide selection of programs.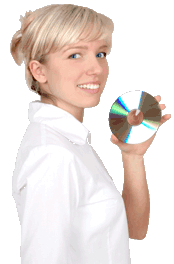 Applications that are available for converting AMR to WAV usually also convert a wide variety of other file types. Examples include conversion from and to Windows® Media Audio (WMA), MPEG Audio Layer-3 (MP3), Multimedia Personal Computer (MPC), and Advanced Audio Coding (AAC). Some converters will handle a wide variety of inputs but offer only a small variety of output file types.
The process of converting AMR to WAV usually involves a number of steps. First, you need to download and install the converter software. Next, you will need to open the program and specify the input file before making any available adjustments to the output. Finally, you will need to choose a destination path for the file and then set the file to convert.
Some AMR to WAV converters include a number of other options for adjusting the sound output of the WAV file. These adjustments may include changing the bit rate, changing the sample frequency, and setting the channels. Also, the program might allow you to change the quality level of the final file. Some AMR to WAV converters support batch conversion, which can be useful if you have many files to convert. Some converters also will keep ID3 tags intact – ID3 tags are the metadata about an audio file, including title, album name, artist, and associated artwork.
You should keep in mind that in converting AMR to WAV, there will not necessarily be any gain in the quality of the audio. While WAV audio files are generally of higher quality than AMR, the output of audio converter software cannot exceed the quality of the input. The amount of information that is available to the computer for conversion is finite.
AS FEATURED ON:
AS FEATURED ON:






Woman holding a disc