How do I Choose the Most Effective Sinus Remedies?
Choosing the most effective sinus remedies depends on what's causing the sinus symptoms. For example, if symptoms are related to a bacterial sinus infection, the most effective sinus remedies are usually antibiotics. When the cause of sinusitis is a result of a virus, other sinus remedies will need to be investigated. Symptoms of sinusitis include nasal congestion, facial pain, and pressure and headache.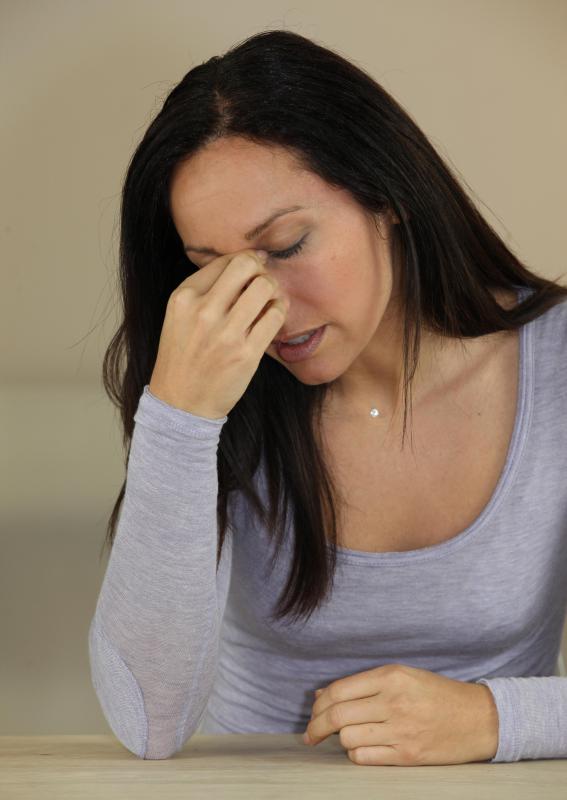 When sinusitis is caused by infection, fever and yellowish or green nasal discharge is often present. Non-prescription oral decongestants are typically recommended to relieve swelling of nasal passages. These, however, can cause major side effects such as palpitations and anxiousness.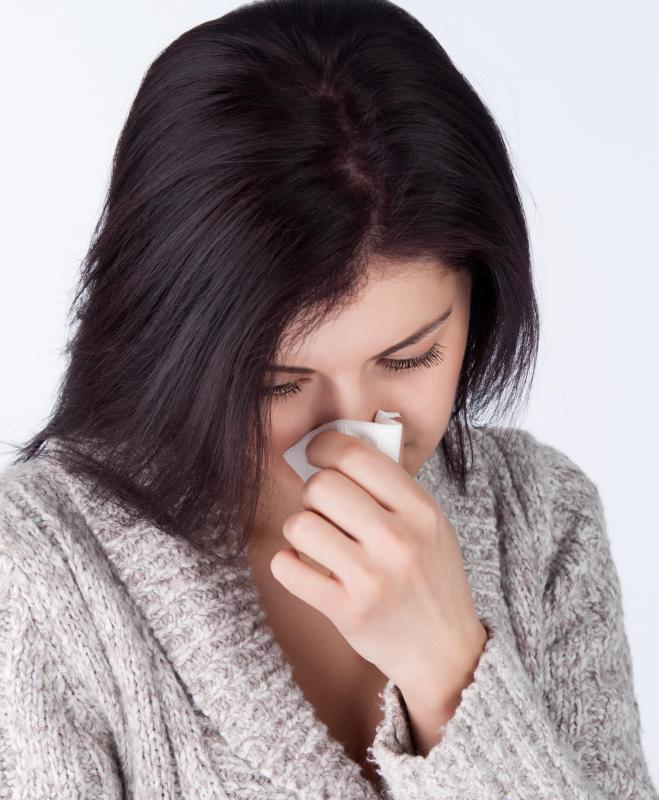 Antihistamines are often erroneously taken by some people who believe that these medications are effective sinus remedies. Taking antihistamines in the absence of a runny nose can worsen symptoms of nasal congestion and sinusitis. Typically, sinusitis is the result of swollen nasal membranes that obstruct breathing, and not the result of excess mucus in the nose. Generally, antihistamines are only effective for drying out nasal sections and relieving a runny nose, so taking them can result in nasal dryness and increased congestion.
Occasionally, the physician will recommend homeopathy for sinus infections, as opposed to traditional antibiotics. This is frequently seen when patients cannot take antibiotics because of annoying side effects such as stomach pain, diarrhea, and nausea. These major side effects can sometimes cause the patient to discontinue use, putting him in danger of a relapse or worsening the infection. It is important for the patient to discuss homeopathic treatments for sinus remedies with his health care provider because these treatments can sometimes interact with certain medications or have a negative effect on existing medical conditions.
Other sinus remedies include increasing fluid intake, massaging painful pressure points, and taking hot showers. In addition, oral pain medications such as anti-inflammatory drugs can help relieve swelling of the nasal passages, easing breathing. Nasal spray preparations quickly relieve nasal congestion by constricting blood vessels in the nose. This process dramatically reduces sinusitis symptoms and shrinks inflamed membranes. Overusing nasal spray, both prescription and non-prescription, can significantly worsen symptoms and might even cause dependence. Sinus suffers should discuss the use of nasal sprays with their doctors before using them.
Rarely, sinusitis requires surgery to facilitate normal drainage or to correct structural abnormalities. The physician might refer the patient to an ear, nose, and throat specialist who can order further testing to determine the extent of the condition and recommend surgical alternatives. Although an extreme treatment for alleviating sinusitis symptoms, surgery can sometimes permanently relieve symptoms so the patient does not need to rely on medications to allay his symptoms.