How Do I Choose the Best Work Order Application?
Before choosing a work order application, you first should make a list of features from which your organization most can benefit. These features should be based on solutions that can improve the efficiency of your daily operations. For example, if you have been having trouble sharing bills of materials with all involved parties, you can benefit from an interface that all users can access to learn about which materials are required to complete a project. Once you have an idea of what your ideal work order application might look like, you can begin scanning the market. As you learn about different programs, consider costs, access models, and compatibility.
A work order application is any kind of software that professionals can use to improve an organization's streamlining. A manager can use this kind of program to send work requests to his or her employees. Manufacturing professionals use work order applications to record bills of materials and other data required to complete a project and share this information with coworkers and suppliers.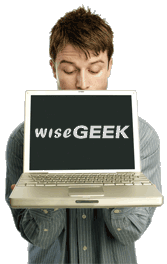 If possible, you should establish a budget after learning about the costs of the work order programs that you like. When you set a budget too soon, you risk limiting yourself to applications that might not be the best fit for your organization. Consider purchasing a work order application the same as making an investment. By potentially paying a little more for the perfect product, you can generate returns through improved efficiency, higher levels of production, and increased profitability.
You can either purchase a work order application that you implement into your business system or you can access a software on demand program from a vendor. When you purchase software, you have the ability to customize it and upgrade it as you see fit. In order to keep a well functioning work order application of this kind, however, it is necessary to have access to an Information Technology (IT) service.
One benefit of a software on demand work order application is that a vendor often is responsible for performing all upgrades and troubleshooting. Users often pay subscription fees for this kind of software, so you can avoid committing to long term use. One downside to this software model, however, is that your workflow is dependent on a web host's service level.
Regardless of the kind of work order application you choose, it is important that it is compatible with your established business system. If you choose to purchase software, make sure that it functions smoothly with your operating system. Individuals who choose to use a software on demand model should ensure that their document and data formats translate well with a vendor's software.
AS FEATURED ON:
AS FEATURED ON:






Man holding computer