How do I Choose the Best Wireless Audio Senders?
A wireless audio sender is a device that transmits sound using technology that allows the consumer to pick up sound without wires attached to the transmitter. To decide what wireless audio sender would be best, you need to decide what task you want performed. Wireless audio senders differ in the way they send the information, radio frequency, infrared, or LAN wireless. Depending on how far away from the device you want to be, how much money can be spent, and what the device is going to used for, each device has its own pros and cons.
Radio frequency wireless audio senders are good if you need to transmit from room to room or through walls. There are two different types of radio frequency wireless audio senders. FM transmission is the most inexpensive option, but is susceptible to interference from other wireless transmissions and distortion from static. Another form of radio frequency wireless is digital transmitting. This is a solution to many FM issues, but is the more expensive choice.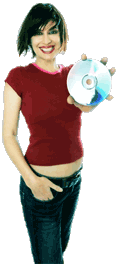 Infrared transmission is the right option if the device transmitting the audio signal is in the line of sight of the receiving device. This is commonly used in wireless headphones for a television because it is placed in such a way that an infrared beam can transmit. Infrared transmission is used in many hand-held gadgets to send information in bulk from one device to another. Unless the consumer is able to be directly in front of the wireless audio sender, however, this is not a good option.
Wireless LAN devices are commonly used with a personal computer to stream. These devices were not originally set up for live audio or in real time, however, so the consumer may experience some delayed signals in the audio. Also, an additional LAN card will have to be obtained for each receiving device. The cards are sold separately from the original wireless audio sender.
There are a few more key points to picking the best wireless audio sender to suit your needs. If the goal is to get a wireless audio sender to stream into several different rooms, make sure that the product has the capability of streaming to multiple receivers simultaneously. This prevents having to buy a separate transmitter for each receiver. Make sure that you study each device and its capabilities.
AS FEATURED ON:
AS FEATURED ON:






Woman holding an optical disc