How Do I Choose the Best Wholesale Food?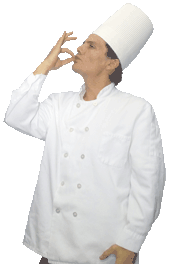 When items are sold wholesale, they are sold in large quantities or bulk. Retailers often purchase items wholesale at market price, and then sell them to consumers from their stores or websites. Many consumers who wish to save money on products that they use frequently can also buy items wholesale. Individuals who purchase wholesale food may wish to save money on regular household groceries, or may be planning to host large special events. To choose the best wholesale food, it is a good idea to base your decision on your needs and find a distributor that is reliable and easy to access.
If you are an individual consumer who needs wholesale food, you might benefit most from using a nearby food distributor. These stores are in some ways similar to regular grocery stores, but they only sell items in large amounts. For example, instead of going to a wholesale food distributor for one bottle of ketchup, you might use this kind of store to purchase 20 bottles of ketchup.
Retailers can benefit from wholesale food distributors that deliver goods directly to their places of business. In most cases, certain distributors specialize in providing specific foods for stores. For example, you might use one distributor to provide your business with dairy products and another to provide your store with produce, such as fruits and vegetables.
Consumers in need of a wholesale distributor can choose a business that offers low prices and a good selection. Sometimes the best method for choosing a distributor is to shop at a few different stores and pick those with which you are most satisfied. Recommendations from friends and neighbors are also helpful tools. Some wholesale food distributors require shoppers to purchase memberships to their stores, requiring monthly or annual fees.
Retailers often prefer wholesale food distributors that they can work with over the course of years and count on for reasonable cost and dependable service. A distributor whose deliveries often are late or wrong can actually cause a business to lose money. When a retailer is out of stock on a popular item, he or she might find that customers visit other stores instead.
A useful tool for retailers who are searching for the best wholesale food is to solicit recommendations from colleagues who are in a similar business. Distributors with good reputations often already have proven their reliability. Some distributors might offer discounts to steady clients.


Chef