How Do I Choose the Best Wholesale Diamonds?
Choosing the best wholesale diamonds is based on four key characteristics: shape, color, carat weight and clarity. Carat weight and shape are typically the characteristics people focus on most when defining their style and budget. If retail diamonds exceed your budget, some wholesale diamond experts offer rare and perfectly cut gems as loose stones or in custom settings. The best wholesalers guarantee certified, conflict-free diamonds.
The main difference between a wholesale jeweler and a retail jeweler is the cost of the products. Both retail and wholesale diamond sellers can offer stones of equally high quality. The lower cost of wholesale diamonds is usually because they typically are not certified by the Gemological Institute of America (GIA). Wholesale diamonds are not always certified because of the cost associated with the certification process.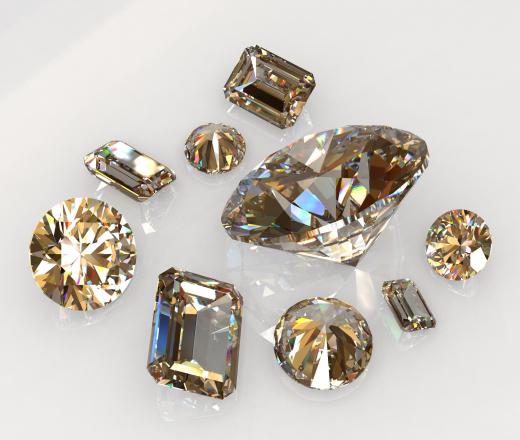 Choosing loose diamonds from a wholesaler doesn't mean you have to sacrifice fashion or quality. With loose diamonds, a certified gemologist should inspect the stones before you pay. If possible, buy from a local jeweler with a good reputation. Online sources also are available, but be cautious about buying uncertified diamonds without a guarantee.
The carat weight and shape of the diamond are the first two characteristics to consider. Most diamond rings are less than 1 carat. The shape of the stone comes in a variety of cuts and sizes. If you have no preference on the shape, a 1-carat round stone can offer plenty of sparkle while fitting into many settings. A princess-cut diamond also is versatile and never goes out of fashion.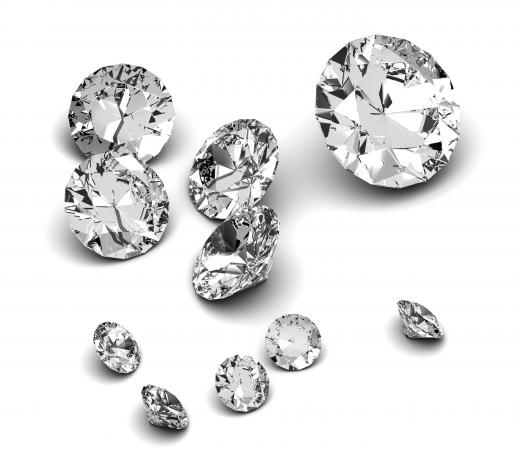 Color and clarity are two other characteristics that can help you pick the best diamond for your needs. Exploring the various colors of diamonds can help you determine if you have a preference. If color or clarity is more important to you than size or shape, then you may be satisfied with a smaller stone. The diamond color you choose should match the rest of the setting.
Certification from the GIA involves grading the characteristics and quality of individual stones. Any diamond can be certified after being evaluated by the GIA laboratory, regardless of the stone's market value. A certification and appraised value is useful for obtaining insurance for diamonds.
People who wish to design their own diamond ring settings can do it easily with loose wholesale diamonds. By going with wholesale diamonds, the cost of a custom-designed piece of jewelry is much less expensive than if you were to go through a retail establishment. The diamond seller you choose should be knowledgeable in gemology, trustworthy and able to guarantee conflict-free diamonds.


A diamond ring made with a wholesale diamond.

An eternity ring made with wholesale diamonds.

By: Gnel Karapetyan

Wholesale chocolate diamonds.

By: tom

Wholesale diamonds.