How do I Choose the Best Weight Loss Support?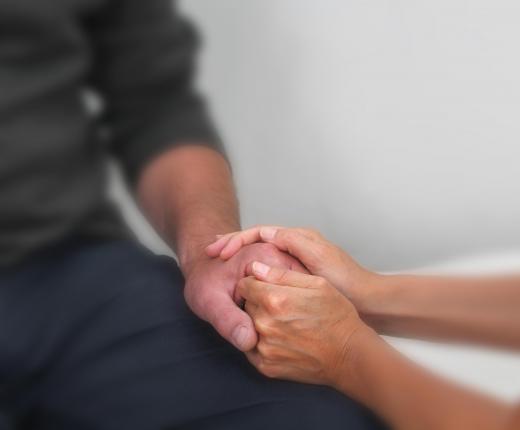 If you're fighting the battle of the bulge and trying to lose weight, you know that having a strong support system in place can assist you in achieving your overall goals. Implementing diet and exercise changes into a sedentary lifestyle can be a difficult process. Choosing the best weight loss support team or tool is just as important as choosing a particular diet or exercise regimen. Many people find it helpful to have a person or group to provide motivation and to hold them accountable. If you are in the process of deciding what your ideal weight loss support plan is, consider what type of diet program you're on, your overall budget, any time restraints and your individual reasons for the diet.
Some dieters participate and join large diet programs that actually create individualized eating plans or send prepackaged meals to their homes. Others join programs that require weekly weigh-ins and meetings and that incorporate points systems. You might be more successful if you choose a weight loss support group that has dieters on similar plans. This way, everyone in the group is going through the same dieting phases, and they can share weight loss tips with each other and discuss diet hurdles that they must overcome.
Many people simply read diet books or websites and create diet plans on their own. If this is your situation, you might not have an organized or structured group atmosphere to help support you. One way to overcome this obstacle is by creating your own weight loss support tools. Examples of these types of tools include daily food and exercise diaries that can be done in private or online in web-based forum groups. Other ways to gain support is by asking your friends and family to join you in daily walks or swims and to help you avoid temptations when dining out.
Think about your budget and time limits when creating your personalized weight loss support plan. If you have the money and free time to join in-person diet support groups, then you might have a better chance of sticking to your chosen diet program. On some days, you might feel too tired to go to the gym or to cook a healthy homemade meal. If you're a part of an in-person support group, you'll have to tell the others why this happened or you didn't achieve your daily and weekly goals. If you don't have the money or time to go to weekly meetings, you also can participate in free online groups.
Some people choose their weight loss support tools to gain more insight into why they gained weight in the first place. For example, if you have an emotional attachment to food and automatically eat when you are sad, happy or bored, you might benefit by going to a counselor or therapist. By simply understanding why you have a weight problem and your reasons for wanting to beat it, you might have a better chance to keep off the weight.


By: Nikki Zalewski

In-person diet support groups may help individuals stay committed to diet programs.

By: Elenathewise

A person's reasons for wanting to lose weight can be an important factor in choosing weight loss support.

By: Mark Hayes

Some weight support programs require weekly weigh-ins and meetings.

By: Lsantilli

Some dieters participate and join large diet programs that actually create individualized eating plans or send prepackaged meals to their homes.