How do I Choose the Best Waterproof Heart Rate Monitor?
Choosing the best waterproof heart rate monitor is a matter of finding the one that has the functions you need at the price you want to pay, but also finding the unit that is waterproof to the depth that you will be swimming at or submerged to. Many people choose a waterproof heart rate monitor for swimming sports or for sports that take place in inclement weather, so it is important to choose a unit that is well-constructed, easy to read during physical activity, and consistently functional even in the worst conditions.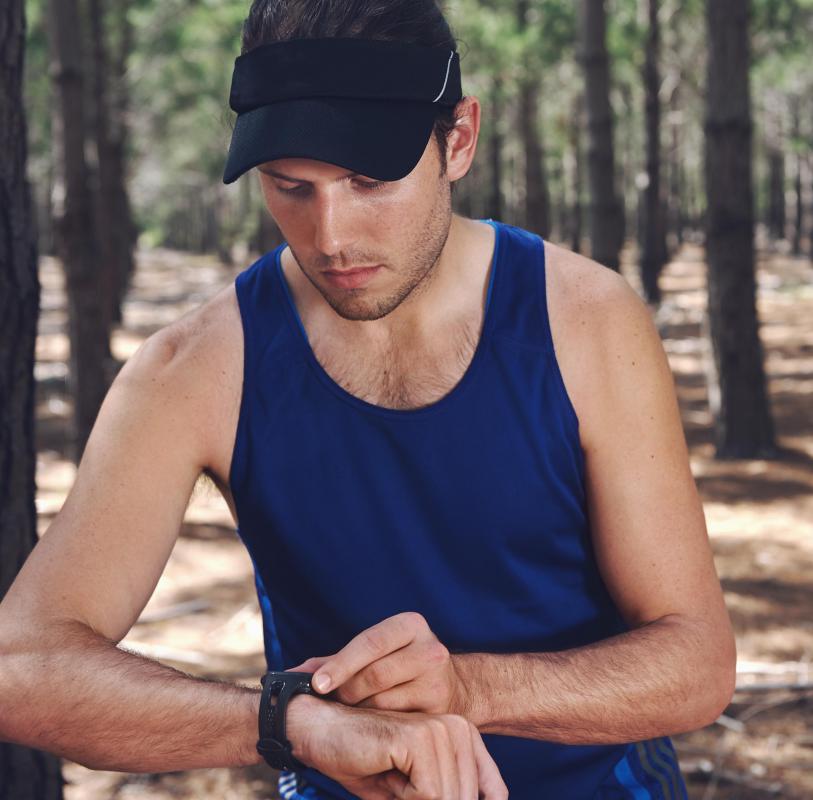 Start by determining what functions you need from your waterproof heart rate monitor. These monitors often have extra features such as a stopwatch, calories-burned counter, target heart rate zones, and even the ability to interface with a computer to track your training data. Remember that the more functions your waterproof heart rate monitor has, the more expensive it is likely to be, so be sure to determine what you absolutely need from the monitor, and what you would like from the monitor. Above all, make sure the wrist strap fits snugly and comfortably, and the display is very easy to read even when wet.
The chest strap of the waterproof heart rate monitor should also be waterproof and durable. Many chest straps feature an adjustable elastic band that wraps around the torso for a tight fit. Make sure this band is made of materials that will not chafe the skin, and be sure to check with the manufacturer for replacement parts, as these elastic straps tend to wear out over time, especially when submerged in water. The elastic strap can usually be easily replaced without having to buy an entirely new chest unit. Make sure the battery compartment on the chest unit is sealed tightly and is located somewhere on the strap where it will not chafe the skin.
The receiver unit of a waterproof heart rate monitor is usually worn like a wristwatch, and it may in fact act as a wristwatch as well. Make sure the buttons located on the wrist unit are large enough to be used easily while participating in an athletic activity, but be sure they are not so large as to interfere with normal wrist function. The display should feature large numbers and letters so you can read the display easily, even when submerged in water.
By: Maridav

Long-distance runners pay attention to their heart rate while they exercise.

By: Warren Goldswain

Many people choose a waterproof heart rate monitor for sports or hiking.