How do I Choose the Best Wall Mounted Cupboard?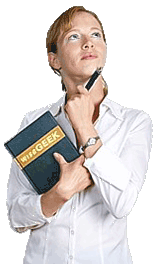 Whether you are shopping for a wall mounted cupboard to be used in a new home or planning to replace an existing cupboard, consider the types of materials, available space, and the type of objects that will be stored in it. There is a wide range of materials from which to choose, including eco-friendly solutions. Look for designs that complement and enhance the existing furnishings and colors in the room in which the new wall mounted cupboard will be installed. Also confirm that the wall on which it is to be mounted and the hardware to be used provide sufficient support.
For homes, wood cupboards and cabinets are among the most common and popular, and can be made from a wide variety of woods. Maple is a common choice due to its strength and smooth, uniform grain. More expensive maple lumber often has beautiful figuring in the grain, adding a decorative accent to your home. One disadvantage of maple, however, is its tendency to yellow in direct sunlight, but some finishes will prevent yellowing.
Another popular wood often found in a wall mounted cupboard is oak. Its rich grain is suitable for country-style kitchens and older homes with antique furnishings. There are many varieties of oak, offering various color choices to the homeowner. Oak accepts stains and varnishes readily that can help bring out its grain details.
Eco-friendly sustainable bamboo has become a popular choice for wall mounted cupboards due to the growing number of homeowners who wish to practice a green lifestyle. Bamboo wall cabinets are built from laminated layers of bamboo fiber that is usually as strong as solid wood. Bamboo accepts stains reasonably well.
You should also consider the broad selection of synthetic materials used to build cabinets. Among the most common of these materials is melamine, a coating that is applied over base materials of various substances. While melamine and similar plastic materials are quite durable and can be given a wood grain-like finish, the overall durability of the cabinet will depend on the strength of the underlying materials. A lengthy manufacturer's guarantee could indicate that higher-quality materials have been used. As with any other wall mounted cupboard, be sure the base is sturdily built to support the cumulative weight of the cupboard and its contents.
While metal cabinets lack the aesthetic warmth of wood, they are typically quite strong and, in some cases, are available with attractive faux finishes. If you have a significant amount of stainless steel in your kitchen, choosing a stainless wall mounted cupboard can help unify the look of the room. Copper and nickel are metals often found in cupboards and cabinetry, and are worth considering if their looks complement your decor.
A wall mounted cupboard with shelves that can be repositioned at varying heights can be more versatile when you want to store objects of dissimilar heights. Examine the door hinges and pulls to make sure they are of good quality and will complement both the cupboard and the room. A well-chosen wall mounted cupboard can add both beauty and extra storage in any home.
Woman holding a book