How Do I Choose the Best Wall-Mount Lavatory Faucet?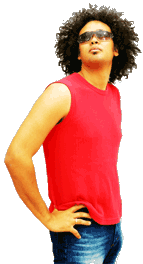 Choosing the best wall-mount lavatory faucet for your home can involve several considerations, because there are many options available. Among the most basic considerations are handle style and how many handles you want the faucet to have. You also may want to think about the spout style before buying a wall-mount lavatory faucet, because there is a range of styles available, from arched to straight. The finish on the faucet is another consideration, because it should match both the style of your bathroom and the overall style of your house.
One of the first details to consider is the number of handles you want, and where they should be placed. If you enjoy a minimalist look, a single handle may be ideal, and can be placed to one side of the spout, or directly above or below it. Having two handles is considered a more modern choice, with one placed on either side of the spout. When choosing a wall-mount lavatory faucet, you also should consider the style of the handles. Some common examples are a simple lever, which can be either a straight or curved bar that you push to get water, or a cross handle that tends to offer an antique look.
Spout style is another factor to consider as you choose a wall-mount lavatory faucet. One of the most common types of spouts curves downward to the center of the sink. If you want a more elegant look, you may consider a gooseneck spout, which usually includes a higher-than-average arch. If you want a unique, contemporary look, you may prefer a spout that is straight instead of curved. A similar modern appearance often is provided by a spout that is angled directly down so the water pours straight into the sink instead of being directed through an ornate arch.
You also may want to think about the finish in choosing the best wall-mount lavatory faucet for your house. If you want your bathroom to appear traditional or downright historic, then the polished chrome or bronze that often can be seen in older houses may appeal to you. If you prefer a more modern look, then polished nickel is frequently a favorite in more contemporary houses in the early 21st century. For practical purposes, you may want to consider either brushed chrome or nickel, because both can easily hide smudges on your wall-mount lavatory faucet. You also are likely to benefit from considering your other bathroom fixtures before choosing a finish style, because it is often provides a more pulled-together look if everything matches.


Man with hands on his hips