How Do I Choose the Best Volunteer Work Experience?
Volunteer work experience is a great way to give back to the community, as well as to increase your job skills, boost your resume, and making important connections through networking. Choosing the best volunteer work experience is largely related to your interests and the ways you want to spend your time, as well as your future career goals. You may want to choose to volunteer somewhere where future internships or paid positions might be available, to give yourself an opportunity for advancement. Consider also where the most need is in your community; some nonprofit organizations struggle more than others, and can really use volunteers.
As you are considering the volunteer work experience you want to get, you might start by considering your interests and where you hope to take your career. If you really enjoy working with kids and want to become a teacher, volunteering in an after school or tutoring program can be a great place to start, for example. If you like animals, animal shelters are almost always looking for volunteers. Those looking for environmental work experience will also find a number of environmental nonprofits looking for volunteer help with everything from preparing letters and answering phones, to actually going out and assisting in clean-up days.
Once you've narrowed down the type of volunteer work experience you want, you should begin calling organizations in your area to learn about volunteer opportunities. Some will have a certain number of hours they require from their volunteers, which may be relevant if you have a busy schedule. Otherwise, simply tell the organization that you want to volunteer and ask what they might need help or assistance with. If you have certain skills, such as grant writing for example, let them know and they might be better able to match you up with volunteer opportunities.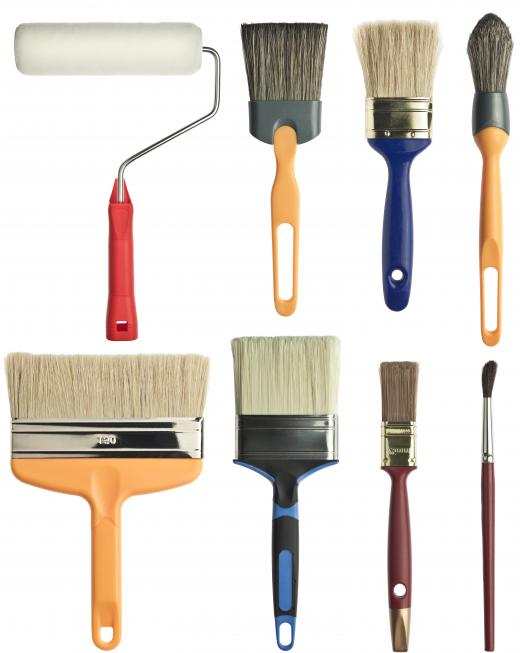 You may also want to choose volunteer work experience that will help you make good contacts for future job hunting or networking. Of course, this should not be your main goal when volunteering, but an organization with a big presence in the community can be very helpful to you down the road. Along a similar line, volunteering with a larger organization that may offer future internship opportunities or permanent employment can also be a great way to get a job, if you are looking for that in the future. This can be great for students or people looking to change careers.
AS FEATURED ON:
AS FEATURED ON:






By: ksena32@ukrpost.ua

Blood given by volunteers at a blood drive.

By: tuja66

Helping with basic chores, like painting the walls of a charity's facilities, are often part of volunteer work.

By: Pavel Losevsky

Environmental volunteers often participate in clean-up days.

By: Николай Григорьев

Collecting canned goods can be a great way to volunteer.

By: Sandor Kacso

Volunteering at a retirement home is a great idea for people looking into a career in geriatric care.

By: TheFinalMiracle

People interested in social work may volunteer in communities abroad.

By: FrankBirds

Trained volunteers are often needed to help in communities devastated by a natural disaster.

By: Halfpoint

Volunteers might work with programs that help the homeless.

By: Monkey Business

Volunteering can be as easy as picking up trash.

By: Сергей Чирков

Volunteering at a shelter can be very rewarding for animal lovers.