How Do I Choose the Best Voicemail Providers?
Voicemail is a service that allows callers to leave messages on automated lines and phone subscribers to remotely pick up those messages at a later time. Some voicemail providers may offer additional services, however. When choosing the best voicemail provider for your personal or business use, you will want to take a close look at these services to decide which you want and need. You will also want to evaluate the standard program offerings, the price of services and the reputation of the provider.
In many cases, residential customers are offered a voicemail plan through their phone service provider. This is also true of cellular providers. Businesses, particularly small ones, may also have this option, but are more likely to purchase independent voicemail plans. As with any service, you will want to check online reviews or personal references when evaluating voicemail providers.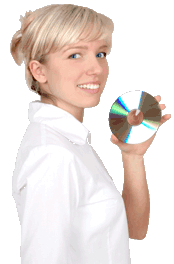 One of the most important factors to consider when choosing between voicemail providers is the availability of services. Basic services generally include the ability to record a custom greeting that callers will hear and the ability to check your messages. Most providers allow you to check your mail from any phone, provided you have a pass code, but some require you to check messages from the line to which the initial call was made. A good provider will generally allow you to password-protect your inbox.
Additional services may be offered and can include the ability to set a temporary message as well as more complex functions, such as forwarding calls to an alternate device. Business customers are likely to have a much more extensive menu of options. Most business account voicemail providers offer options such as message flagging and automatic forwarding, for instance. They might additionally offer the option to auto-reply to a caller on the same system or to have messages sent to an email account.
The services and features you choose will affect the pricing you receive from voicemail providers. You'll want to be sure you understand which features are standard and which will incur additional fees. Business accounts will also need to consider the number of user accounts they will need because this generally affects provider pricing as well.
Voicemail providers may also be required to add fees collected by governmental or regulatory agencies. These can include taxes, line fees and other such charges. You'll want to ask which of these fees apply to you and consider the cost along with the expense of your service.
AS FEATURED ON:
AS FEATURED ON:






Woman holding a disc