How Do I Choose the Best Veterinary Nursing Courses?
The best veterinary nursing courses will meet your educational needs as well as prepare you for a career as a veterinary nurse — also called a veterinary technician. There are many things to take into consideration when choosing veterinary nursing courses. Your schedule and budget are major factors as well as your learning style. The best veterinary nursing courses will meet all your needs and also give you the knowledge and practical skills that you will need in your career. In addition, you should also study any course descriptions and syllabuses carefully and talk to the instructor, if possible, to make sure the course is the right fit for you.
There are many educational facilities which offer veterinary nursing courses. They can be found in technical schools and community colleges, as well as in universities and online. If you live and plan to practice in the United States, you should look for a school that is accredited by the American Veterinary Medical Association. Other countries have similar professional organizations which help standardize education programs.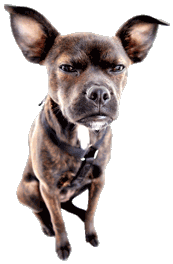 If you are a primary caretaker of children or other individuals or if you work full time, you may need to find courses which offer a flexible schedule of classes. In other words, the school may need to offer some classes online, at night, or on weekends. Online courses can be a good choice if you are self-motivated and don't have trouble keeping up with assignments on your own. For others, it is helpful to have face-to-face class time to keep on track with course work.
Keep in mind that not all veterinary nursing courses are available online. The nature of many aspects of veterinary nursing requires hands-on experience with veterinary procedures, animal patients, and their owners. Be wary of a school that offers a degree which is wholly online, because you may not receive all the experience you need for the reality of the veterinary work environment. There should be several classes which offer labs, internships, or volunteer opportunities that allow you to practice your skills.
If possible, review the course schedule and syllabuses of the courses that interest you. A syllabus should include a list of learning objectives as well as policies for grading and assignments. Speak to the instructor if you have specific questions. If the syllabus is unclear or disorganized or the instructor seems unwilling to speak with you, look for a different course.
AS FEATURED ON:
AS FEATURED ON:






Dog