How do I Choose the Best Used Lab Equipment?
To choose the best used lab equipment, you should buy from a reputable dealer that specializes in medical or scientific laboratory equipment. Buying a product that offers a warranty is a good idea. Choosing a company or dealer that also offers repair services is something to consider. Examining each piece of used lab equipment before purchase is the best way to be sure there are no hidden defects.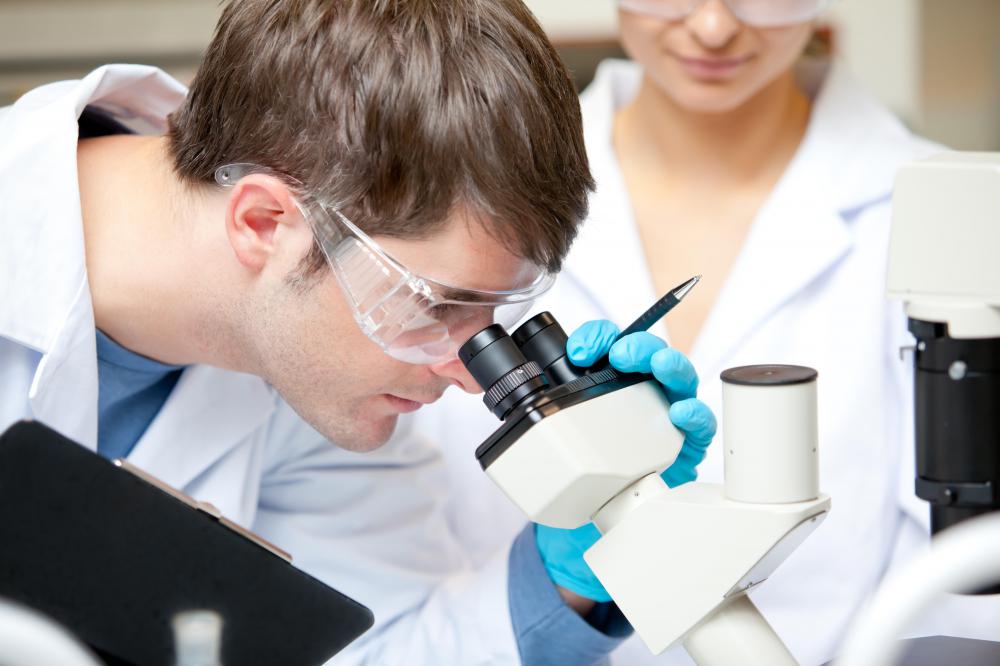 Used lab equipment can be a good alternative to purchasing new, as often you may be able to acquire a quality piece at a significantly reduced cost. An Internet search will probably lead you to the right sources when buying refurbished or second-hand equipment. There are many choices from online sources and you could probably find some good deals. You may want to consider the pros and cons of buying your merchandise over the Internet, however. The possibility of buying used lab equipment online may offer shop-at-home convenience, however, this option does have drawbacks.
Whether you buy from an auction website or from a lab equipment dealer, buying used lab equipment you can't personally inspect first could be risky in some cases. Be sure the used lab equipment you buy online or through mail order comes with a satisfaction guarantee, so you may inspect your merchandise for defects. Should you find anything unsatisfactory or equipment in non-working order, be sure you are able to obtain a full refund or exchange. It is important to inquire about refund policies before you make your purchase.
If you make your purchase in person from a local dealer, you may have an advantage. Be sure to examine the used lab equipment carefully. Beware of equipment that does not operate smoothly, or has loose parts. Cracks and tears may seem like a minimal defect at the time, but these can quickly worsen with usage. If you're buying a used microscope for example, never buy one that has a cracked eyepiece. Even the tiniest crack can spread over time.
In most cases, medical equipment will be graded according to quality. Inquire from the dealer whether they utilize some type of ratings system. This will enable you to compare products according to quality and features. Comparison shopping is crucial when shopping for used lab equipment and medical supplies.
Scientist placing a test tube in a used centrifuge.

Make sure used lab equipment comes with a satisfaction guarantee.