How do I Choose the Best University Teaching Jobs?
Finding the best university teaching jobs typically depends on the professional goals of job seekers, which are subjective and unique from person to person. When pursuing teaching opportunities, these preferences might include variables related to overall employee satisfaction, such as receiving a competitive salary and benefits package, or working in an intellectually challenging setting. Faculty positions usually require an advanced degree and a certain amount of professional experience; matching the right candidate's qualifications with the appropriate position can usually result in a good fit for both the individual and the university.
There are several steps involved in researching and applying for university teaching jobs. Some potential sources include teaching job fairs and traditional classified ads, which appear in both print publications and online job banks. Some publications, such as The Chronicle of Higher Education in the United States, focus specifically on university news and job advice and openings. In addition, career experts usually recommend maintaining contact with colleagues in one's area of study and utilizing available alumni networks when seeking out teaching opportunities.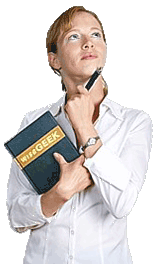 Standard career advice when applying for university teaching jobs usually includes suggestions such as submitting a polished resume and providing trustworthy references. Exhibiting professionalism and excellence in the field also gives teaching candidates a competitive advantage. There are numerous ways to find vacancies and to submit one's credentials. Many people establish personal contacts, while others mainly search jobs and submit their applications online. It also is important to note that if there is a high demand for a certain type of educator or for experts in a particular academic field, it will usually be easier for candidates to negotiate salary and benefits when being considered for faculty positions.
When job searching, it may help to consider online or remote university teaching jobs, many of which focus primarily on teaching, rather than on research or administration. The ideal candidate might be better suited for teaching working adults, for instance, rather than traditional college students. The best online or remote university teaching jobs tend to be in fields that are in high demand as far as advancing adults' skills. For instance, many professionals want to advance in the workplace, through either new jobs or promotions, and they seek higher education opportunities to fill gaps or expand their knowledge. Having a background in some of these areas might help a job seeker obtain a teaching job more easily.
Once a candidate has submitted applications and received one or more offers, the next step is to evaluate the potential positions. Salary is certainly a major consideration for most job seekers, but choosing the best university teaching jobs usually involves a thorough analysis of the job responsibilities as well as the corresponding compensation. For others, the pay is less important than the working environment and other factors, such as advancement opportunities. Weighing all of the relevant factors will likely help someone choose the right position, ultimately benefiting the university as well.
AS FEATURED ON:
AS FEATURED ON:






Woman holding a book