How do I Choose the Best Under Cupboard Lights?
Under cupboard lights can allow you to see at night without having to turn on bright overhead bulbs. Like most cupboard accessories, though, there are many choices. One of the first details to think about is whether you want the kind of cupboard lights that are hard wired, or those that plug in to nearby outlets. You should also consider the shape you prefer, taking into account the space you have. Finally, think about the type of bulb, choosing from halogen, fluorescent, and LED, to name the most popular kinds.
If you want a sleek look in your home, you should consider using under cupboard lights that are hard wired into the underside of the cabinet. These typically look neat since they do not require any cords to be strung up nearby, as any wires are contained within the cupboard or the light itself. Of course, these are often complicated to install, so you should usually hire a professional unless you are handy with electrical wires. If you want to save time and money on the installation of under cupboard lights, you may prefer the kind that plug in to an outlet. This option usually results in a cord hanging out of the lights, and it typically requires you to have an outlet nearby, but the upside is that the installation is inexpensive and fast.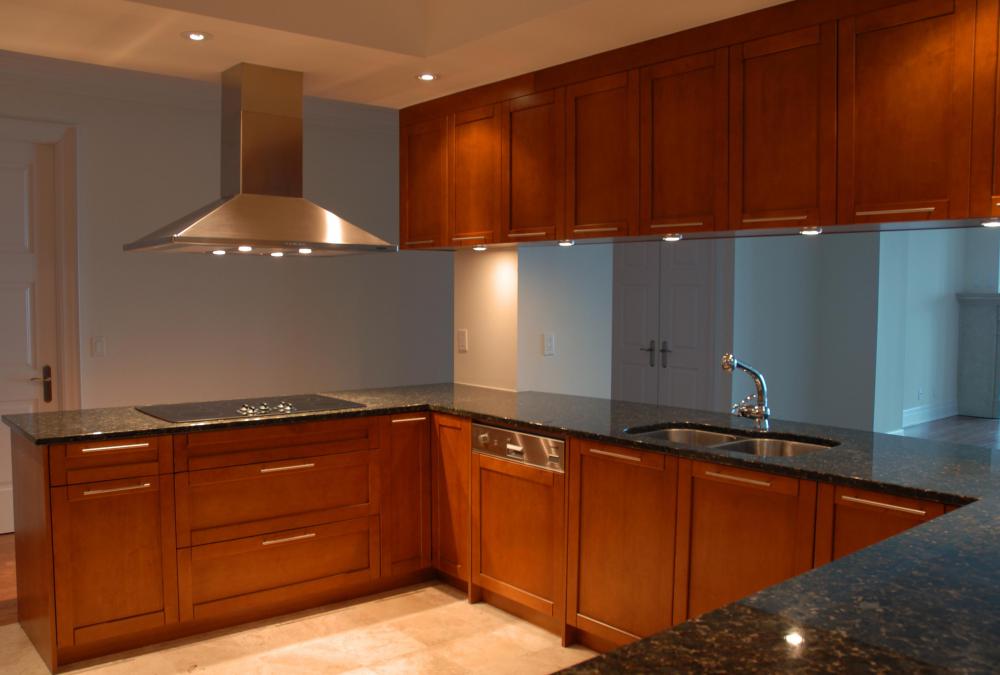 Another choice to make is the shape of the under cupboard lights that suit you best. One of the most common types is the puck light, which is small and round. You may choose to place a few of these under your cabinet, or you could just add one if you have limited space. On the other hand, if you have a particularly long stretch of cabinets, you may prefer one long rectangular light. Another popular choice for under the cupboard is track style lighting, which usually features a few bulbs along one track, each of which can independently swivel.
Consider the lighting element that you prefer before you buy under cupboard lights, taking into account the pros and cons of each kind. For example, fluorescent bulbs are usually inexpensive and popular, but they do not show colors accurately, which may result in your counters appearing a slightly different shade when the light is on. Halogen bulbs, on the other hand, can show colors quite accurately, but they tend to run hot, use a lot of electricity, and tense to be expensive to replace. Light-emitting diodes, or LED lights, are quite energy efficient and long lasting, but they are also usually expensive. Additionally, their beams of light are typically akin to small spotlights rather than the wide beams that are helpful for completing tasks.