How Do I Choose the Best Two-Tone Boots?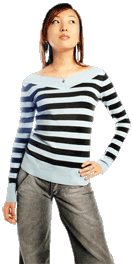 The best two-toned boots will fit comfortably, match your aesthetic taste, and fit your budget. These boots are available in many different fabrics and materials as well as neutral or bright colors. To choose the best boots, you should first determine if you want the shoes to make a bold fashion statement or to simply complete your overall look. You can find two-tone boots at department stores, online, and through catalogs.
Two-tone boots may or may not have embellishments. These might be zippers, buttons, metallic accessories, contrasting heel material, or other features. These embellishments can change the style of your boots. For instance, chain link metallics will give the boot a more masculine, rock and roll feel. Delicate embroidered flowers or a shiny gold buckle can make the boots appear dressier.
Before you begin shopping, you should know a few basics about finding comfortable shoes. Of course, you must find your correct size, but keep in mind that you may be a different size in different brands. Have a shoe salesman size your foot before you try on anything.
The toe box, as well as the heel height, are the biggest factors that contribute to comfort. A square or rounded toe box is often more comfortable than a pointed one. A 2.5 inch (about 6 cm) heel provides an attractive height without undue pressure on the ball of the foot. Anything higher can be quite painful.
Typically, soft rubber soles are easier on your feet than hard soles. Press or squeeze the lining of the shoe bed to determine if it is springy and soft. The outer material of the boot should be flexible enough too allow your foot to bend and flex naturally while walking. Likewise, a fabric which is too stiff will restrict your movements and cause discomfort.
When you find a pair of two-tone boots that you like, inspect them thoroughly for tight, even stitches, smooth fabric, and embellishments which are firmly attached. If they appear to be well made, try them on. Bring the type of socks or knee stockings that you would wear with the boots. Walk at least a dozen paces in both boots, and if there is any rubbing or pain, do not purchase them. It is better to keep looking for boots that are comfortable and attractive.
You should also consider what color you want your two-tone boots to be. A neutral two-tone boot is typically black, brown, tan, or gray. It may also have other colors, but they are usually muted. It will also have understated embellishments. The advantage of a neutral boot is that the style is restrained and doesn't stand out and will go with more of the outfits you already wear
If you want a statement shoe, choose a boot in your favorite bright colors. For the boldest look, choose complimentary colors, those that fall on the opposite sides of the color wheel. For instance, yellow is the complimentary color to purple. When you juxtapose opposing colors, the effect is even brighter and more eye catching than the colors are alone.
You can pair bright boots with a simple black outfit or match them with similar colors in a print or pattern. Be careful not to match the hues exactly. If you do, you may look like you are wearing a space uniform in a science fiction movie. If possible, bring the outfit you plan on wearing with the boots with you while shopping. That way, you can gauge the appearance first hand.


Woman with hand on her hip