How Do I Choose the Best TV Tuner Software?
TV tuner software is used alongside a plug-in hardware device to receive over-the-air or cable television signals on a computer. The two main roles of TV tuner software are to decode the signal into a television broadcast, and to record programs to a hard drive for watching later. To choose the best software you'll need to decide which features such as twin tuner, personal video recorder and disk burning you need, and check whether your hardware is suitable for a particular application.
Before choosing TV tuner software, it's important to make sure you have good quality hardware for receiving the signals. There are two main sets of options available. One is to choose between a device that acts as an antenna to receive signals from the airwaves, and one that connects to a wired source such as the output from a TV or cable box. The second is to choose between a card that needs installing inside the computer and a device that simply plugs into a USB slot.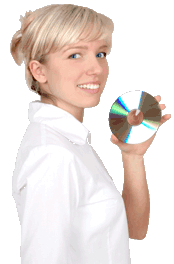 You may not need to look for TV tuner software as you may already have it. Firstly, there will likely be some software bundled with your TV tuner hardware. Secondly, more recent editions of major operating systems often have such software built-in. This software will not necessarily be the best available, but it may be worth trying it out to see if it meets your particular needs.
If your hardware supports the feature, look for TV tuner software that supports twin-tuners. This means being able to record two channels at the same time. Alternatively, you can record one channel and watch another live.
There are a range of features that may influence your choice of the best TV tuner software. A key feature is a personal video recorder function. These go a step beyond simply being able to record shows, or pause live television. Instead they use TV listings guides as a database and have options such as automatically recording all new episodes of a particular show without recording reruns, or automatically recording all movies starring a particular actor.
Another feature to look out for is the ability to burn programs to a DVD. This can save time and hassle in having to hunt down files on your PC and convert them to a suitable format. Remember that local laws may restrict or ban such burning.
It's also worth checking the hardware requirements of TV tuner software. For example, some may require a lot of processing power and spare memory to work without glitches. You will also need to check how much disk space is taken up by recordings. Some software allows you to adjust this, though you may have to balance disk space against the quality of the picture.
AS FEATURED ON:
AS FEATURED ON:






Woman holding a disc