How Do I Choose the Best Travel Gifts?
When attempting to select the best travel gifts, consider items that will help a person to manage his or her load while remaining organized. If you are giving a gift to an individual who takes long trips, it is a great idea to look for items that will help him or her to be comfortable during trips. Remember that the gifts that you give a leisure traveler might not be as well suited for a business traveler. If the individual is one who has a tight budget or who travels often at his or her own expense, consider travel gifts that would help to cover some of the costs.
A common hassle that travelers face is having too many items to manage. Travel items that help a person manage his or her belongings can be very helpful. A luggage cart, for example, can help someone keep his or her baggage secure and eliminate the often-draining task of carrying it. Consider organizers that will give a person easy access all of the things that he or she needs, such as a passport, tickets and medication.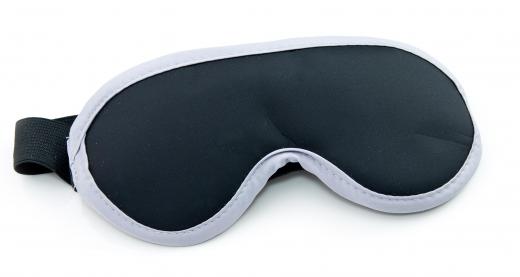 If you are considering travel gifts for individuals who have long trips ahead and who will not be driving, some of the best options are those that will help increase their comfort. Various types of covers can make good travel gifts for people who travel via air or who will be in transit during the winter. There are blankets that are designed especially for travelers, including features such as a carrying bag and sleeves that allow an individual to eat, attend to child or hold a book while remaining covered. There also are a wide range of neck cushions, eye masks and other items that can help make a trip more comfortable.
The best choices of travel gifts might be affected by whether the individual is traveling for business or for pleasure. Leisure travelers, for example, usually are more likely to take pictures to help them preserve their memories. Considering this, you could purchase something basic, such as a pack of disposable cameras. Many people own digital cameras, so you also might select from the wide range of accessories that are available for them, such as waterproof carrying cases and handheld tripods.
Make sure that the travel gifts that you consider are not too bulky or heavy. A great lightweight gift to consider are noise-canceling earphones. If he or she is the type of traveler who likes to work while in transit, you might consider portable speakers so that he or she can listen to presentations or might consider book lights that would allow him or her to work when an airplane's cabin is mostly dark.
Finally, you might also consider a person's financial situation or the amount of money that he or she spends on travel. If you think that the individual could benefit from or would appreciate financial assistance instead of material goods, consider a travel gift card. When you give a travel gift card, it allows you to cover a portion of the costs of a trip, such as airfare or the cost of a hotel room. If you are giving a gift to an individual who will be traveling by car, a gas card or convenience store gift card can be used to help cover travel costs. Such items make especially great gifts for small business owners and students.
AS FEATURED ON:
AS FEATURED ON:






By: Phoenix

An eye mask can make a good travel gift.

By: karam miri

Neck pillows are a great gift idea for people who like to travel.

By: Gray wall studio

Traveling gifts may include noise-canceling earphones.

By: Pixel Embargo

A travel gift card covers a portion of someone's travels.

By: nikshor

A portable hairdryer might make a good gift some someone who travels frequently.

By: Les Cunliffe

A phone charger is a good gift idea for someone who goes on a lot of road trips.

By: HappyAlex

It's wise to purchase lightweight travel gifts, particularly when traveling by air.

By: Csák István

Someone who travels a lot might enjoy an MP3 player so they can listen to their favorite music.

By: bedov

A travel size hairbrush is a good gift idea.

By: Halfpoint

An alarm clock is a great gift for someone who travels frequently.

By: Deviant Ft

Durable boots are a good gift idea for some one who will be hiking while traveling.