How Do I Choose the Best Therapy Table?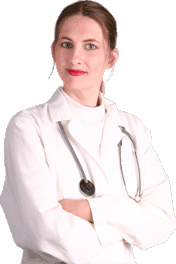 Therapy tables are helpful for some professionals and mandatory for others. Choosing the best therapy table will depend primarily on how you will use it, as many tables need to be made in a specific way to accommodate a particular therapy. As with any piece of furniture, quality and durability are also important factors to consider when making a purchase. Price and options can also help you choose the best therapy table for you.
Several types of therapy tables are available, including massage, inversion, hand therapy and group therapy tables. Some of them are made to perform multiple functions, so that several different types of therapy can be practiced. Determining your specific needs is the first step to finding the best table for your practice or personal use. For example, if you were going to see one patient at a time to administer hand therapy, a simple flat table would be the most practical choice. If, however, you want to practice hand therapy on multiple patients at a time, a larger, horseshoe shaped table might be best.
Once you have decided what kind of therapy table you want, consider other options such as portability or adjustability. If you are in an office, being able to carry the table might not be so important, but having a portable therapy table that's lightweight and folds up can be convenient if you are traveling from patient to patient. An adjustable table can be helpful for both you and the person you are treating.
Having a therapy table that is sturdy and long lasting is also important. To ensure you get the best table, consulting online review sites as well as other therapists is a good idea. Colleagues or other professionals can give you recommendations based on experience while review sites often put different tables through rigorous testing. When checking review sites, however, ensure you consult those that are unbiased and won't benefit from selling a specific brand of therapy table.
Medical supply stores are probably the best place to look for therapy tables. You may also be able to purchase a used table from a colleague or therapy center, which is helpful if you are on a budget. Buying a therapy table from a retail store is helpful, as you can manually inspect the table before purchasing it. Even if you purchase a table online, checking it out at a retail store first can ensure you are getting a table that is a good fit. Ensure the store has a good return policy in case the table gets damaged during shipping, or if you change your mind after delivery.


Nurse