How Do I Choose the Best Surplus Building Materials?
Some factors people may want to consider when choosing surplus building materials can include the composition of the material, location, quality, and backing in terms of a guarantee or return policy. Such materials can sometimes be lower in cost than other kinds of building supplies because they may be sold at a discount to clear stock, or a surplus warehouse may have access to very low prices. They can also potentially be environmentally friendly, as they may allow builders to limit environmental footprint in terms of distance traveled.
In a construction project where people plan to use surplus building materials, it can be helpful to think early about the kinds of materials that will be needed, and to start purchasing components as soon as reasonably possible. This can allow the construction crew to alter the details of construction to suit the available materials; for example, it may be possible to find a factory second countertop that is just shy of a standard length. Knowing that the counter is somewhat shorter than usual, it will be possible to plan ahead in a kitchen design to accommodate it.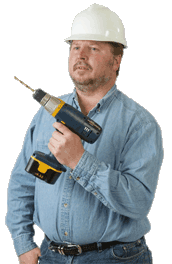 One issue is composition. Building materials can be made from a variety of substances and not all of them are suitable for all construction. Surplus building materials should be appropriate to the project and the climate to avoid problems in the future; in an extremely cold area, for example, single pane windows would not be a good purchase because they will lose too much heat in the winter. Likewise, soft flooring materials wouldn't be a good choice for a busy retail store.
The location can also be a consideration with surplus building materials. Sometimes it is possible to save transport costs by buying close to home, while in other cases, people may go out of their way to buy materials. If the materials are substantially less expensive, this may be worth it, but if they are not, buyers may come out behind when compared with buying new or refurbished materials from a local facility. People may want to plan ahead if they know they will be in an area with surplus building materials for an unconnected reason, so they can pick up supplies as part of a larger trip.
Quality and warranty can also be important. Some surplus building materials are very high quality, while others are less so, and may cause problems with construction. The materials should be carefully examined, as should any documentation that accompanies them. Customers may also want to ask about warranties and return policies. Sales facilities may not accept returns of surplus products, in which case the customer needs to be absolutely sure that a given material will meet the need.
AS FEATURED ON:
AS FEATURED ON:






Man with a drill