How do I Choose the Best Student Bank Account?
Many students must stick to a strict budget in order to keep up with tuition, rent, and other expenses. As students work towards independence from parents, a bank account can help them save money, pay bills, or simply keep track of spending. Most banks offer a special student bank account designed to meet the needs of teens and college students. These accounts typically come with minimal fees and low minimum balances, as well as special perks like bill pay or free checks.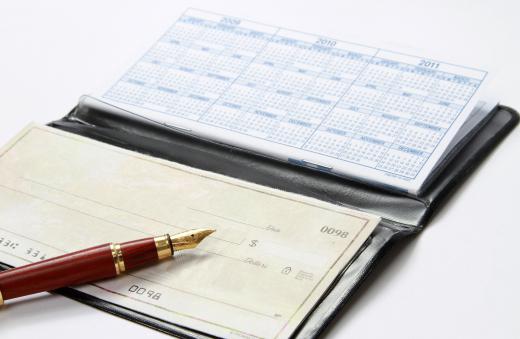 For the busy student, account access is often one of the primary criteria when it comes to choosing a bank account. Students should look for a bank with branch locations near school, home, or work to maximize convenience. It's also helpful to consider whether automated-teller machines (ATMs) are located within a reasonable distance. Using other banks ATMs often results in a fee, which can add up over time. Students should determine which banks have ATMs located right on campus, then choose an account at one of these banks.
Another important feature to look for when choosing a student bank account is whether the account comes with online access. Online access allows students to check account balances and see whether specific transactions have cleared successfully. Some banks may even allow students to order checks or transfer funds between accounts using an online platform.
While standard accounts often require a minimum balance to start or maintain an account, the average student bank account usually features low minimums or no balance requirement. This is helpful for cash-strapped students, who may not always be able to keep a large amount of money in the bank, or who may not have enough money to start a regular bank account.
Look for a student bank account with low monthly fees, or even no monthly fees at all. Some may have special stipulations, where fees are waived with direct deposit, or for a specific amount of time. Ask the bank representative exactly how fees are calculated before settling on a student bank account.
Finally, compare features like ATM fees, online bill pay, and other extras. Some banks waive ATM fees for students, while others may allow customers to pay all their bills online using their bank account. Students who rely on their parents for financial assistance may want to choose a bank that allows either online transfers from their parents bank or financial institution.


By: NatUlrich

Some student accounts allow a limited number of debit transactions per month.

By: lenets_tan

A student bank account can help a student pay bills.

By: WavebreakmediaMicro

Most checking accounts also include access to funds through ATM machines.