How do I Choose the Best Spyware Cleaner?
Experts recommend that if you surf the Internet, you should install a quality spyware cleaner. Spyware is a kind of program that hides on your computer collecting information about your search habits; more malicious types also track your personal information. Running a good spyware cleaner can protect you from this type of privacy invasion and also help your computer run faster. When picking a program, read all of the reviews, determine how much you're willing to spend, and pick one that offers continuous protection. It can also be helpful to look into the customer support available for the product as well as any money back guarantees; if you have a particularly computer savvy friend or family member, asking them for suggestions can be helpful as well.
There is a large variety of spyware cleaners on the market today. Before installing anything on your computer, make sure to read reviews from several different websites about each program you're considering. If a website is only promoting one spyware cleaner, chances are the website is affiliated with the owners of the program or there is some kind of conflict of interest. The best review websites often provide a list of the top spyware cleaners, both free and for purchase, with reviews of each program and comparisons against each other.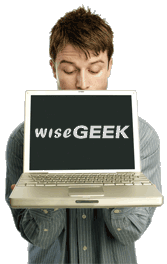 Spyware cleaner programs are much like other things in life: you get what you pay for. While there are a few good quality programs that can be downloaded for free, the more advanced ones typically require making a purchase. If you already have a spyware program built into your antivirus program and you're just looking for extra protection, a free program may be best. If you're going to rely solely on the anti-spyware cleaner to protect your computer from spyware, you may want to spend a little money to get better protection.
Once you've read the reviews and determined your budget, look at the features of the spyware. One of the most important things to look for is a cleaner that provides ongoing protection, i.e., that it runs in the background of your computer while protecting it from downloading any spyware. Lesser programs only check for spyware when you run a scan, thus giving spyware a chance to collect information from you before its removed. The best cleaners also have the ability to update themselves. New spyware programs are written constantly; a spyware cleaner that automatically updates its software regularly helps to ensure that your computer is protected from the latest threats.
If you are still undecided about your options, take a look at the amount of customer support available for each program and, if possible, the reviews of the spyware cleaner's customer support. If you have any issues with updates or the program not running correctly on your computer, you'll want to be able to reach the publisher easily. If you've decided on purchasing a spyware cleaner rather than downloading a free one, check to make sure that the company offers a money back guarantee; you don't want to be stuck with a program that falls short of expectations.
AS FEATURED ON:
AS FEATURED ON:






Man holding computer