How Do I Choose the Best Soap for Sensitive Skin?
To choose the best soap for sensitive skin, you must read labels carefully, as many soaps have perfumes and dyes that may be irritating to your skin. When choosing a soap for sensitive skin, it's best to avoid artificial colorings. A soap labeled as hypoallergenic may be a good choice. Keep in mind that natural soaps are not always the best choice, however. Natural or organic soaps may not have chemicals or dyes, but there's also a chance you could be sensitive to the plant-based ingredients.
A mineral-based soap is generally a good choice in a soap for sensitive skin. Caring for sensitive skin can be a matter of trial and error. You might not know which soaps are right for you until you try several types. A safe bet is to look for a soap that has been dermatologist tested and recommended.
One ingredient to help heal irritated, dry, or overly sensitive skin is aloe vera. Soaps containing the oils from this healing plant can help soothe your skin. A soap for sensitive skin may also include ingredients such as cocoa butter and Vitamin E. Oatmeal soap may be a good choice for treating sensitive skin. Soaps containing chamomile may also may used safely by many individuals who have skin sensitivity.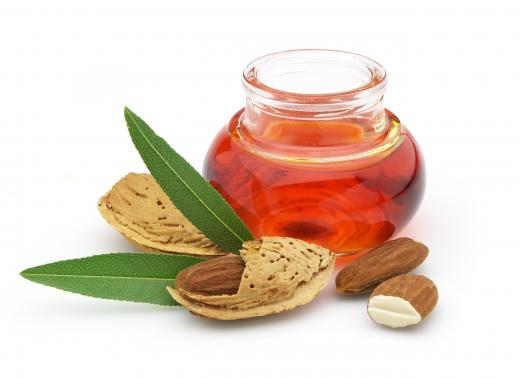 When caring for your sensitive skin, be sure to choose a soap that is not overly drying. A soap that moisturizes may be beneficial. Look for natural moisturizers, however, instead of synthetic ingredients. You might find ingredients such a coconut oil or almond oil to soothe your skin.
Another type of soap for sensitive skin is one that is clear. The transparency generally indicates no heaviness from added ingredients. One example is a glycerine-based soap.
While you're reading labels, be sure to look for a soap that will not clog your pores. This is important, because ingredients that clog pores will trap dirt and oil. Oily skin may cause breakouts and irritate your skin further. If you've tried many types of soap for sensitive skin with no positive results, you might want to try a pure and natural baby soap. Soaps gentle enough for infants should also be gentle for adults with sensitive skin.
People with sensitive skin should avoid antimicrobial or antibacterial soaps. These soaps may have ingredients, such as alcohol, that can strip your skin of its natural moisture. If you prefer antibacterial soap, however, look for one that includes gentle moisturizers.
AS FEATURED ON:
AS FEATURED ON:






By: strongman50

Soap.

By: Dionisvera

Almond oil can be used to make soap and is very soothing on the skin.

By: Hayati Kayhan

Handmade soap naturally contains soothing glycerin.

By: Africa Studio

Some soaps are combined with moisturizers for sensitive skin.

By: Lsantilli

Those with dry or sensitive skin should use mild soaps.