How Do I Choose the Best Smoothing Cream? (with picture)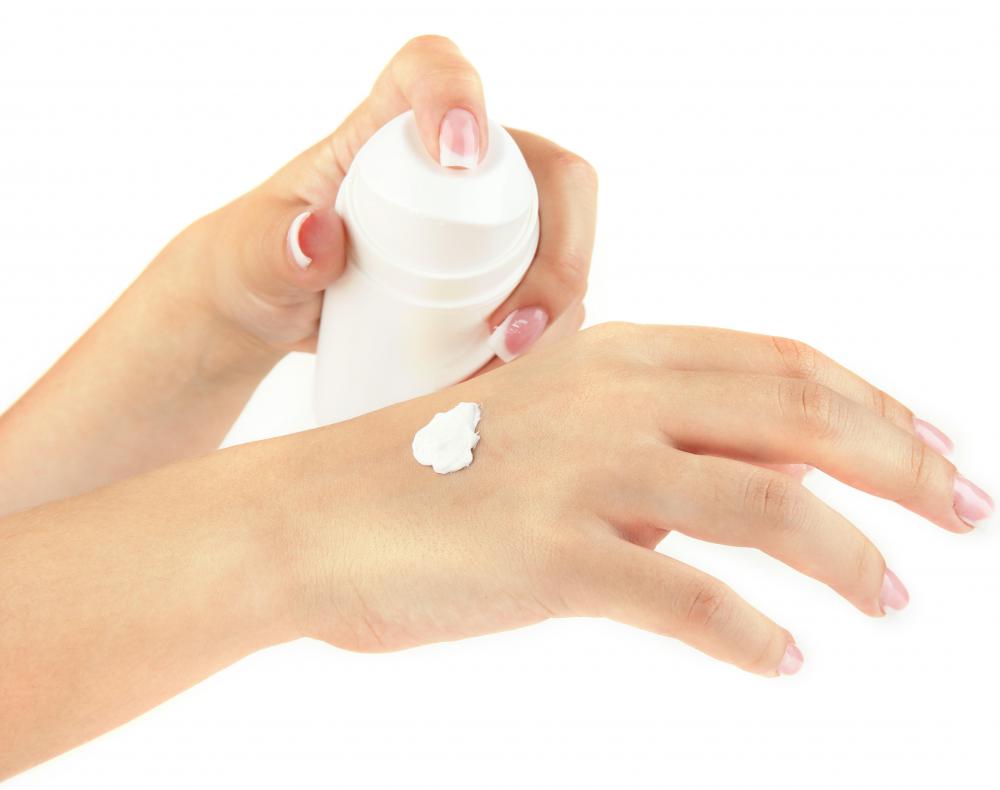 There are different types of smoothing cream available for both the hair and the skin. Hair smoothing cream can help control frizz and fly-away hair as well as keeping hair more manageable in a number of ways. For skin, smoothing cream is meant to help even out skin tone, replenish skin, and smooth away wrinkles. Both hair and skin products are available in a variety of different formulas, and are generally created with specific hair or skin types in mind.
Some brands of smoothing cream have a free trial period, so if you are not satisfied, you can ask for a full refund. Looking for such a guarantee is a good idea, especially if the smoothing cream promises to diminish the appearance of wrinkles or blemishes or otherwise make a noticeable improvement in skin or hair. You can determine within the trial period how well the product works and whether or not you wish to continue using it. Samples or travel sizes are also good choices.
Different types of hair and skin require specific types of products in order to achieve the best results. Different formulas are available for normal, oily, dry, and combination skin and hair. It is important to select the smoothing cream that was developed with your hair or skin type in mind. It is a good idea to read the directions and follow them carefully.
You may also wish to use an active comparison by trying two different types of smoothing cream at one time. You can do so by applying two different hair treatments at once, one on each side of the head. You can also do the same with skin products, but it may be best to test them on your hands or another area instead of the face.
The older you become and the more gray hair you have, the more difficult your hair will be to control. Gray hair can become very coarse and difficult to manage. Smoothing cream will not completely change the texture of coarser hair but it can help make hair somewhat more manageable. If gray is an issue, you may wish to seek a formula created with gray hair in mind. The same is true of color treated hair.
Skin creams often contain added moisturizers that enhance hydration and help keep skin younger looking. Compare the types of moisturizers used. You may also wish to look for a skin cream that offers a good Sun Protection Factor. Skin products that contain SPF can help protect the skin as well as smoothing it.
Skin smoothing creams can be tested on the hands to gauge their effectiveness.