How Do I Choose the Best Sliding Bedroom Doors?
Sliding bedroom doors usually slide either into or behind a bedroom wall rather than swinging open, making them ideal if you do not have much room to spare. Before you buy any doors, you should first think about the material you want, with wood and metal being among the most popular kinds. You also should measure the amount of space you have to ensure that the door you choose is the right height and width. In addition, it is recommended that you consider whether you want the doors to be strictly practical or also serve as bedroom decorations, because you can choose from plain or decorative sliding doors. When considering this point, it's generally a good idea to think about the color, design and any accents you would like.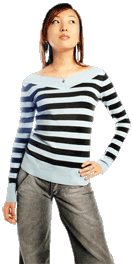 One of the most popular materials for sliding bedroom doors is wood, which tends to provide a traditional look to the home. You can choose from several types of wood, so you can usually get the look you want, whether you like light or dark materials. It may help to consider what other types of wood are in your room so all of your bedroom furnishings match. The other common type of material is metal, which often results in a more modern look and usually for a lower price than wood. Metal door options include light, hollow metal sliding bedroom doors and heavier, more durable doors.
Before you shop for sliding bedroom doors, you should measure the space you have available. You should determine the height and width of the opening and record the dimensions so you know what to look for as you shop. If you have a particularly wide opening in your bedroom, you may be able to fit two sliding doors, while a small area may only permit one. While you are inspecting the door opening, consider whether you want your door to slide into the wall or behind it. Your decision will likely depend on the amount of space available, your personal preference and the instructions that come with the door itself.
After deciding on the practical details, it is time to think about the decorative aspect of your sliding bedroom doors. Some of the cheapest sliding doors are plain and painted one solid color, with no decorative accents. If you want to keep it simple and inexpensive, this may be the best option; if you want the doors to contribute to your home's decor, then you can choose from various styles. For example, some doors feature carvings or paintings that may match the rest of your home's theme, though you also can paint the doors yourself. In addition, you may want to consider whether you want a mirror or decorative handles attached, because these accents are usually both functional and attractive.