How do I Choose the Best Shade Shrub?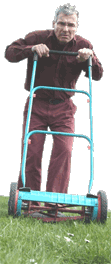 Many shrubs do very well in full or partial shade. There are several things to consider when selecting a shade shrub which can help gardeners narrow down their choices quickly and choose the most appropriate shrub for their needs. Most nurseries and garden stores have very helpful staffers who are always happy to provide advice and recommendations to customers who are having trouble.
One important thing to consider is the needs of the garden. A shade shrub should mesh well with the existing landscaping, and people should think about whether they want an evergreen or deciduous shrub, whether or not they want a flowering shrub, and what color foliage they would prefer. They may want to think about surrounding plantings as well as garden features such as walls, walkways, and pools when thinking about how the shade shrub will look once it is planted.
Size is another important thing to consider. A shade shrub can vary considerably in size, from a tall scraggly shrub to a short, compact one. When selecting a shrub, people should think about how the shrub will grow, and what sort of look they want. A shrub which takes well to trimming and grows in a compact, even way may be a good choice for a carefully manicured garden, while a tall, slightly wild shrub might be better for a casual or informal garden.
The conditions are also something to think about. It is a good idea to select a shade shrub which is rated for the zone one is gardening in, as plants which are not suited to the zone may struggle. It is also important to think about soil composition, watering needs, and similar issues to select a shrub which will not require a great deal of maintenance.
It is often possible to look plants up by zone, color, and other characteristics in gardening guides. Some nurseries keep such guides behind the counter for the convenience of customers. Using a guide, a gardener can quickly narrow down a list of choices which are suitable for the conditions in the garden and the environment, and use these to select a shrub which will meet appearance needs. Staff may also have specific recommendations; if a gardener says, for example, "I need a shade shrub which will grow to around three feet (one meter) tall with purple flowers," a staffer can provide the gardener with some options to choose from.
Man mowing the grass