How Do I Choose the Best Salon Suites?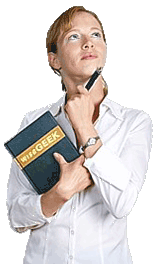 Salon suites are small, self-contained work stations that are typically used by hairstylists, though other professionals in the beauty industry such as nail technicians and massage therapists may also use these facilities. There are many levels of salon suites available, and choosing the best one for your needs is a matter of finding one that suits your style, has the features you need, and is affordable. Typically the operator is an independent business owner who works separately from the others who have suites in the same building.
One of the first things to look for when choosing among available salon suites is whether or not your area is secure. This means that you should be able to lock it when you aren't there, so that your supplies and equipment remain safe. Typically these facilities either have workstation tables that can be closed behind folding doors or each suite occupies a room of its own, and the room can be locked when you are not using it.
Choosing the best salon suites also involves choosing the type of facility that you feel comfortable with. Some of the buildings come completely furnished and you need to adapt to the overall style, while others have furnished and decorated common areas, but you can choose the style for your own space. Most have shared waiting areas, laundry facilities, and break rooms, and in some places you will also find shared hair washing stations in a central location that is separate from each stylist's work area. Many people prefer to have completely private facilities, but the difference in the suite rent can be significant when some things are shared. If money is an issue it may be best to look for facilities that have some centralized features.
Another factor that can be important when choosing a salon suite is the amount of equipment included in the basic monthly rent. While some facilities offer not only chairs and sinks but also stand hair dryers and decorations, others offer the bare minimum and the renter must bring in some or all of the equipment needed to run his or her business. The difference in cost between a fully equipped space and a minimally equipped space can amount to quite a bit, and if you already have some of your own equipment you may choose to opt for the lower rent.
You may want to consider salon suites that offer a shared receptionist, or you may prefer to rent a space where you have your own phone and you handle all of your own bookings. A receptionist will add to the cost of the rental, but many professionals feel that it is worth it so the phone is answered consistently, even if you are busy or absent. If you want to handle your own calls, renting a space that is private and has a phone will allow you to do so.
Woman holding a book