How Do I Choose the Best Rice Cooker and Warmer?
Rice cookers can take a lot of the guesswork out of making rice, and finding one that keeps the rice warm is especially convenient. To find the best rice cooker and warmer, you need to consider how much cooking you will need to do and how much you can afford to spend. If you want to use your rice cooker and warmer to cook other food items, that will also factor into your decision.
The first thing you need to do to choose the best rice cooker and warmer is ensure you find a cooker that has both functions available. There are many types of rice cookers available, but not all of them keep the rice warm, although many of them do. When you look at the functionality of the cooker, check to make sure how long the rice cooker and warmer keeps the rice warm; it will vary from cooker to cooker.
Next, you might consider how much rice you need to cook. If you are only cooking for yourself, you might not need a large rice cooker and warmer that cooks ten cups of rice at a time. This can also sometimes cut down on the price, as smaller devices usually cost less than larger ones, although higher quality rice cookers that use microcomputers can tend to cost more, regardless of size. If you want a device that cooks foods other than rice, check to ensure that it is an available feature. Some cookers are more efficient at adjusting cooking times and temperatures to adjust to other foods, particularly those who have computer chips built-in.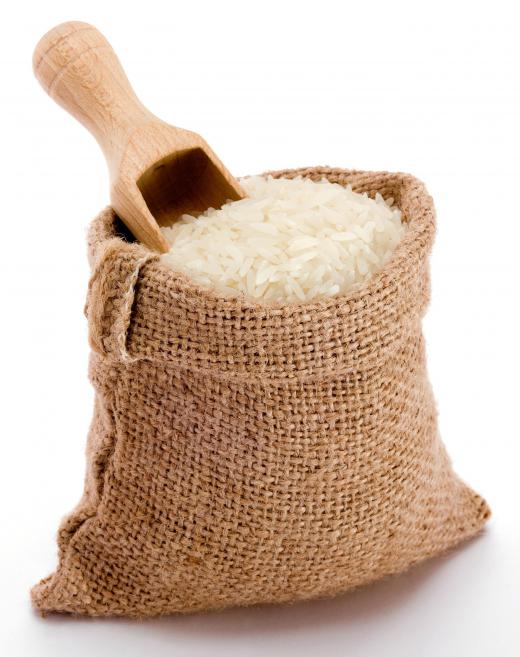 How the rice cooker and warmer distributes heat is also important. Cookers that use induction heating are the best because they spread the heat out across the entire cooking surface in an even fashion. Devices that don't use induction heating may have spots that are hotter than others, leaving the rice unevenly cooked and further burning parts of the rice during the warming phase.
Due to the numerous types of rice cookers and warmers available, it is a good idea, once you narrow your choices down, to check consumer guides and review sites to see how well the cookers actually work. Even though a cooker and warmer can look good on paper, the actual performance is what matters. Checking with chefs and restaurant owners can also help, as can seeking the recommendation of a friend, particularly one who likes to cook.
AS FEATURED ON:
AS FEATURED ON:






Rice made in a rice cooker and warmer.

By: airborne77

Uncooked rice.

By: blue eye

A rice cooker.

By: IngridHS

Red rice.