How Do I Choose the Best Remedy for Blackheads?
If you are looking for a remedy for blackheads, start with your skincare regimen. Blackheads, also known as comedones, are a mixture of oil and dead skin cells and are best addressed by the use of gentle products that don't encourage oil production. In addition, the use of a chemical exfoliant, such as salicylic acid, can be an effective remedy for blackheads, as it can help reduce the buildup of skin cells. Other options include manual extraction, which can be performed at home or by an aesthetician. You should always consult with a doctor about any skin concerns that you may have, particularly if you have a condition that does not respond to over-the-counter treatments. He or she may be able to prescribe a prescription ointment that can help with your blemishes.
Proper skin care is not only a good remedy for blackheads — it is also a great way to prevent new breakouts from occurring. Key to the prevention of new blackheads is keeping your skin healthy. This means using fragrance-free skincare products that do not contain overly drying or irritating ingredients. Skin can manufacture oil in response to irritation, which will exacerbate your problem. Manual exfoliation, such as using facial scrubs, isn't a remedy for blackheads, as it can't remove the material embedded in your pores and may irritate your skin.
Chemical exfoliation, on the other hand, is an effective remedy for blackheads, as it can reduce the buildup of material that causes blackheads. Many experts recommend the use of beta hydroxy acid (BHA) lotions to treat comedones as well as other types of acne. Salicylic acid is a BHA product that is found in many supermarkets and drugstores and its use typically does not require a doctor's prescription.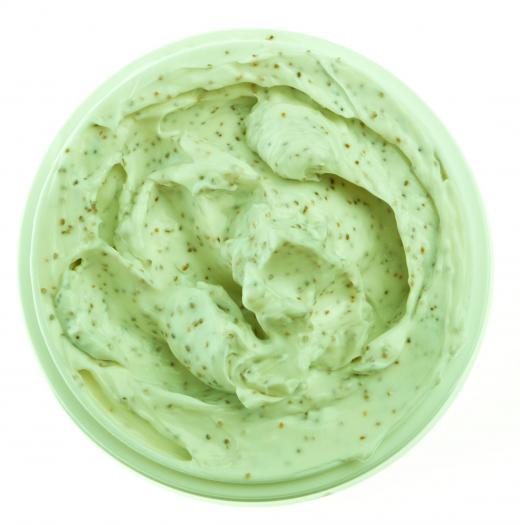 Extraction is a remedy for blackheads that uses gentle pressure to force a blackhead out of the skin. If improperly done, it can result in scarring, so it is important to either extract the blackhead very carefully or seek out the services of a professional aesthetician. The method to extract a blackhead involves softening the comedone with moist heat and then using a blackhead extractor or pressure from the fingertips to encourage the blackhead to leave the pore. This remedy for blackheads has the advantage of not requiring the use of any chemicals or products that could be irritating to the skin, although some blackheads are stubborn and cannot be extracted in this manner. In addition, manual extraction will not help prevent blackheads from reappearing.
AS FEATURED ON:
AS FEATURED ON:






By: picsfive

Skin care products with salicylic acid can help eliminate blackheads.

By: kubais

A facial scrub with exfoliating beads can be effective for reducing oil and eliminating blackheads.

By: ampyang

Metal loop extractors are sometimes used for blackhead removal.