How Do I Choose the Best Red Wine Vinegar? (with pictures)
Red wine vinegar is a flavorful addition to salad dressings, pasta dishes, and soups. Because it tends to be less expensive than balsamic vinegar, red wine vinegar is also an attractive choice for those on tight budgets. Not all vinegars are the same though. The best red wine vinegar is made via traditional methods, from a variety of grapes, has a strong but not overwhelming acidity, and is not necessarily at the top of the price range.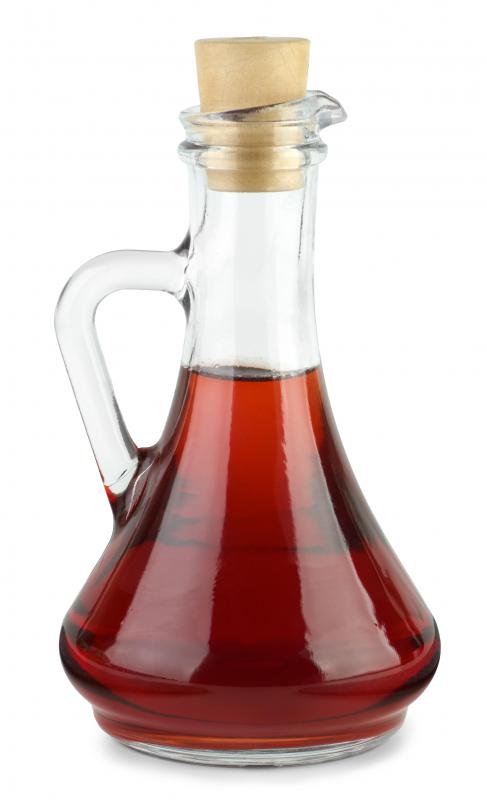 High-quality wine-based vinegar is made via the traditional manufacturing method. Traditional vinegars rely on beneficial bacteria called acetobacters, which convert the alcohol in wine into tangy acidic acid in much the same way that brewer's yeast converts sugar into alcohol. This takes time, so some manufacturers mix red wine vinegar with other vinegars in order to stretch their profit margin, or use added colors or flavors to disguise low-grade vinegar. To avoid adulterated or artificially-enhanced vinegars, always read ingredient labels.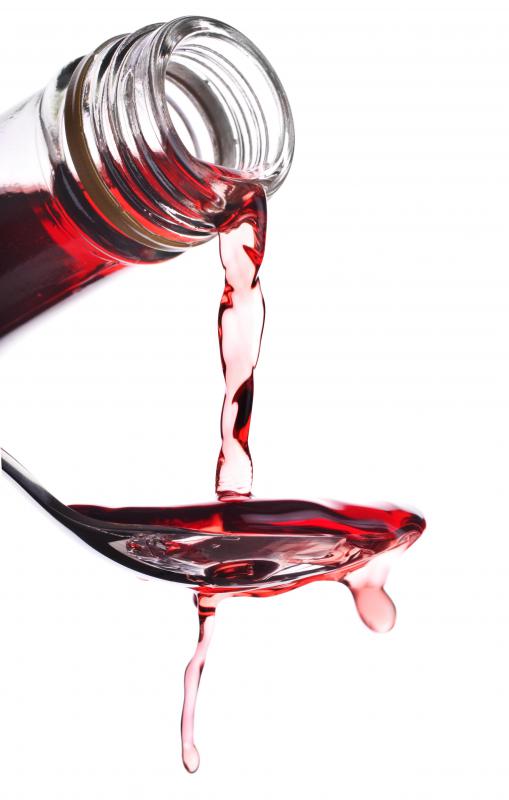 The best red wine vinegar is made from a variety of grapes. Unlike wine, which usually gets its character from a specific variety of grape, multiple grape varieties lend nuance and character to a good vinegar. Some brands list the grapes used to make the vinegar right on the packaging. If the brand you're considering does not, check the web. The manufacturer's website will usually have that information.
Another feature of quality red wine vinegar is a strong — but not overwhelming -- acidity. Some vinegars, such as balsamic vinegar, are supposed to be sweet, while others, like white vinegar, are supposed to be extremely acidic. Good red wine vinegar lands somewhere in the middle. You can avoid overly sweet vinegars by checking the label for added sugar. To avoid overly acidic vinegar, you may have to try several brands to see which you like best, or ask your market's staff for recommendations.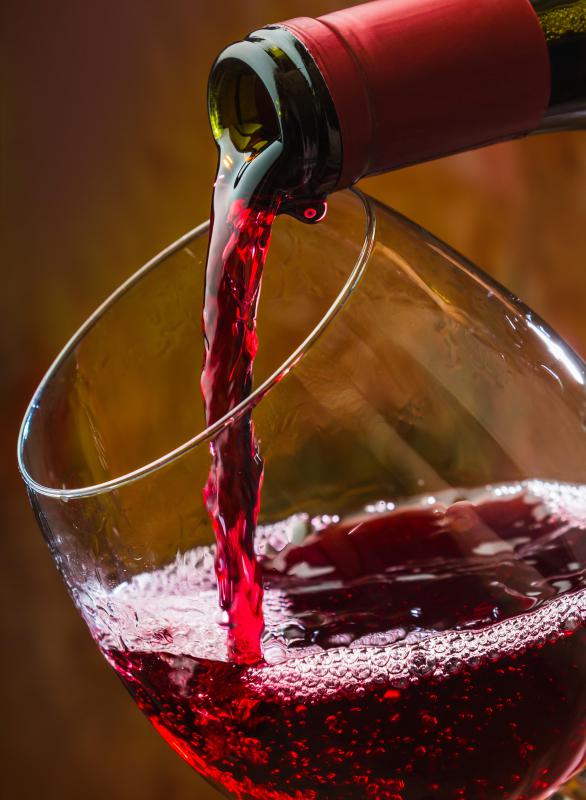 Finally, while it is generally true that you get what you pay for, the best red wine vinegar is not necessarily the most expensive vinegar. Food critics and taste testers alike sometimes recommend lower-priced vinegars better than the more expensive ones, which can be too bland or too harsh.
Red wine vinegar beside white wine vinegar.

Red wine vinegar.

Red wine vinegar can be used for cooking in a variety of ways.

Red wine vinegar is a popular choice for salad dressings.

Red wine vinegar can be made from any variety of red wine.