How do I Choose the Best Recliner Sofa?
A recliner sofa is usually a sofa that that has at least one section that can lean back like a reclining chair. Models can be purchased with a reclining seat at one or both ends. Some styles even have middle sections that recline. The movable sections of these couches typically have a footrest that extends, just like most reclining seats. The best criteria to use when choosing a reclining couch includes style, color, the space you have available, and price.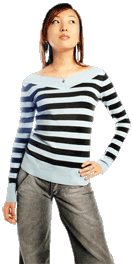 Just as you would choose any other piece of furniture, you'll want to choose a recliner sofa based on your personal taste. This type of furniture is available in a wide variety of colors, styles, and fabrics, including stain-resistant materials. Upholstery fabrics, leather, and imitation leather materials are some of the most common coverings you will find on a recliner couch. If you cannot find a sofa that matches your room's colors perfectly, remember that a contrasting color can also give your room a designer look.
Once you have decided on the color and fabric you want, you can choose the size and shape of your recliner sofa. The room you have available will help determine which kind you should buy. Some are a common size, suitable for three to four people. Some love seat designs made for two allow both seats to recline. Other styles include elongated couches, curved models, and modular pieces that can be split apart and placed separately around the room.
Many large couch sectionals are designed to be placed in an L-shape, but can be arranged however you prefer. Also, don't forget to plan how far the recliner sofa will have to sit away from the wall. Some models may have to be placed about 12 to 16 inches (30.5 to 40.6 cm) from the wall in order to recline properly. Wall-hugging models may be available that will allow the piece of furniture to sit closer to wall and still recline. These often cost more, but they should fit better in a room where there is not enough space for a standard model.
After you have chosen the design of your recliner sofa and you know what size you need, consider the many unique styles available. Some will fit your lifestyle and budget better than others. Many models have special features such as a table-tray that can be used between two reclining sections for such things as snacks and drinks. Other designs may have built in drawers, massage units, and other luxury attachments. Typically, the more features and reclining sections a sofa has, the more it will cost and the heavier it will be. Weight might not affect your choice, but it is something to keep in mind if you move often or have to carry the recliner sofa up any stairs.