How Do I Choose the Best Quick Hairstyles for Short Hair?
When choosing quick hairstyles for short hair, you should take into consideration the condition of your hair, your face shape, and the amount of time that you typically have each day to style your hair. You should also consider your own ability to effectively create a good-looking hairstyle. In many cases, you will have a much easier time finding quick hairstyles for short hair that are also flattering if you have a good stylist who is willing to work with you to develop a cut that is easy for you to work with. One final consideration should be the environment in which you live and work. For example, if you work for a very conservative company, you may need a conservative hairstyle.
If you have short hair, you typically have an advantage over those with longer hair when it comes to being able to style your hair quickly. Still, bad hair days can happen to everyone, and even short hair can look unkempt or be unflattering if it is not cut and styled correctly. If possible, get regular haircuts from a competent, talented barber or hairdresser. As some personal appearance experts have noted, you wear your hair every day, so over time an expensive but good haircut is a solid investment. If your hair is cut well, you will find it easier to work with, and if you don't have a lot of time to care for it, the fact that it is expertly cut can make up for a lack of careful styling.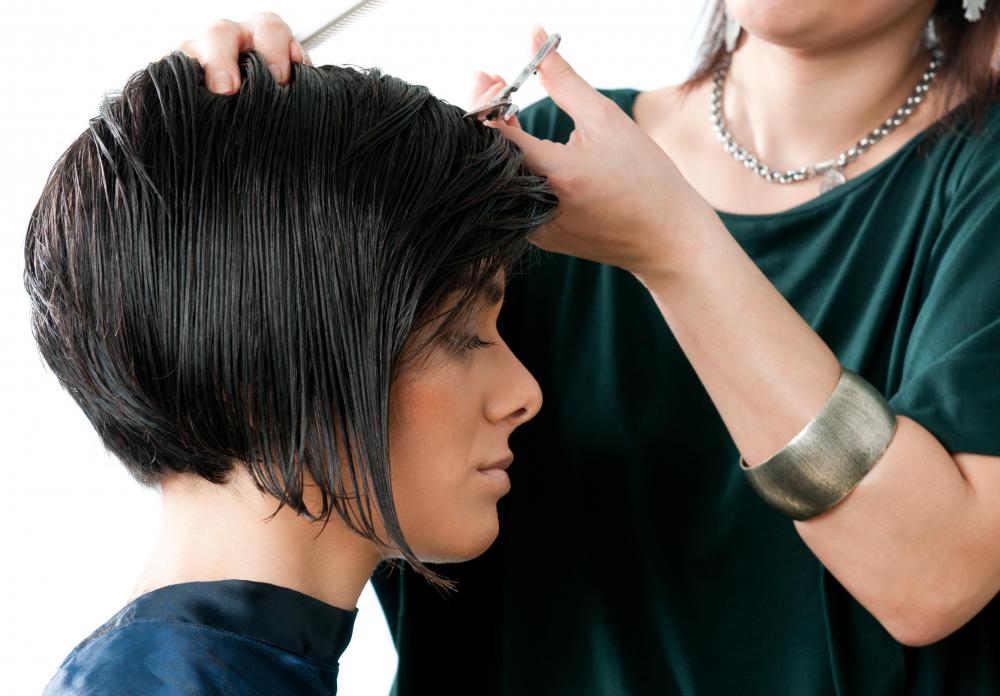 Take the time to look around for attractive styles online or in magazines or newspapers to show your hairdresser or barber. Compare your face shape to the people wearing the styles that are attractive to you. If their face shape and features are similar to yours, cut or print out the picture to take to your next hairstyling appointment.
Talk to your stylist about your hair concerns. Good stylists will always be happy to give you a consultation and will take the time to understand your lifestyle and hair care needs. If you are unsure about styling your own hair, ask the stylist to explain what he or she is doing while styling your hair. You may also want to ask for product recommendations that can help you achieve and maintain flattering but quick hairstyles for short hair. Additionally, you may want to ask your stylist to show you different quick hairstyles for short hair that you can achieve with your current haircut. This can be a great option if you like to change your appearance or need more formal or casual look on occasion.