How do I Choose the Best Professional Development Programs?
Professional development programs typically are a way to learn specific skills and gain knowledge for career or personal advancement. This type of learning and training usually is prevalent in all industries and all positions. Professional development courses come in many forms, and choosing the best one can be a difficult choice. Many factors typically should be considered before making a decision, including the reasons behind the desire to enter a professional development program. Many people take these kinds of classes to prepare for a promotion or a career change.
If you are looking into professional development programs to further your current position or attain a promotion at your company, your current organization may offer free professional development classes that can be taken during work hours. Your company might have mentoring programs set up, or offer to pay for a conference or workshop out of the office. There also are other professional development classes that could help attain a pay increase, such as a certification course. Many people take professional development classes that improve organizational skills, computer skills, and writing skills. These types of courses usually help keep a person up-to-date on current technology and trends, and can help enhance overall performance.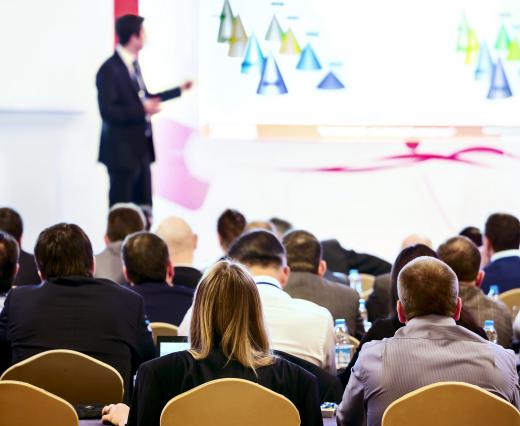 For those who want to make a career change, professional development programs are tools that could help make a person more marketable. Entering a professional development program to learn the skill sets of the desired position and receiving the correct certification can be the first step to making the change. Typically, the more experience you have, the better you will look to a future employer.
There are several types of professional development programs including evening and weekend classes, full-time university programs, online learning programs, and short workshops. Your overall budget and schedule usually will help determine the best option for you. Some courses take place in a one-day workshop, while others take years to complete. For full-time employees, a night course or online course could be the best decision. Day classes at a local university typically are designed for a homemaker who is planning to return to the workforce.
Your preferred learning style also can be a major factor in choosing the best program. Professional development teachers can vary greatly in their style. Some people prefer theory and formal classroom learning, while others benefit more from a hands-on learning approach.
Before choosing a professional development program, a career or personal development plan usually should be mapped out. On the plan, strengths and weaknesses are identified and action steps are created. The action steps include classes, reading materials, and other training opportunities. Professional development programs then can be chosen, timelines created, and quantifiable result goals set, such as gaining a promotion or a new position.
AS FEATURED ON:
AS FEATURED ON:






By: maxoidos

Professional development programs often are geared to specific professions or industries.