How do I Choose the Best Postgraduate Nursing Program?
When choosing a postgraduate nursing program, you should consider your career goals, the accreditation and approvals held by the nursing schools you investigate, as well as your ability to complete your coursework through the offerings of a particular school. Graduating from a good postgraduate nursing program can significantly enhance your career opportunities and earning potential. By matching a nursing educational program with your short- and long-term career goals, you will likely be more satisfied with the education you receive and more quickly be able to move into the job role that you desire.
Options for postgraduate nursing programs vary considerably and offer specialization in various types of nursing practice, academic research, and administration. If you have been working as a nurse for some time, you will probably have an idea as to which direction you wish your career to take. If you want to stick with working as a nurse, you may wish to pursue a master's degree program that lets you obtain advanced practice nursing certification so that you can work as a midwife or an anesthetist. On the other hand, you may wish to use your nursing training as a stepping stone to a different career, perhaps in health care administration or psychotherapy, so you may wish to pursue a business degree, a public health degree, or a degree in psychology or counseling. If your interest is primarily academic, a PhD program may be the most appropriate option for you.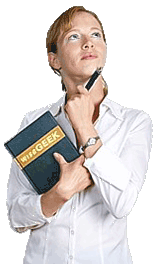 When evaluating programs, be sure to find out whether the school offering the program is recognized both by government agencies as well as private approval and accrediting boards to offer postgraduate nursing education. Depending on where you live, accreditation may be issued by a government agency or a private board. In addition, a nursing licensing board may require licensees to complete their education, even postgraduate nursing education, at an approved school. If this is a concern, obtain a list of approved schools and programs before beginning your search.
Innovations in instructional technology now allow individuals who wish to pursue postgraduate nursing education to do so through distance learning methods such as Internet courses. If you are currently working, Internet courses can be very convenient and allow you to complete your education without disrupting your career. On the other hand, you may prefer classroom education so that you can interact face to face with your professors and fellow students. Some schools may even offer some classes in an Internet format, while others are available in a classroom setting. You may wish tory both modalities to discover the most effective learning environment for you.
AS FEATURED ON:
AS FEATURED ON:






Woman holding a book