How do I Choose the Best Physics Summer School Courses?
There are five things to consider when looking for the best physics summer school courses: appropriate level, small class size, qualified instructors, accreditation, and hands-on learning. Physics summer school courses are available from universities, community or career colleges, and online schools. Many science programs require the completion of at least one physics course. These courses can help you complete a physics program, count toward a minor specialty, or improve your career opportunities.
The level of physics courses varies quite widely, depending on the institute and its target audience. Read the course description carefully, and make sure it provides the appropriate level of detail for your needs. Another clue to the level of the course is the prerequisites. If you are taking a physics course to meet a program requirement, make sure the course is appropriate. Talk to the program coordinator at your school and get approval of the course before you sign up and pay.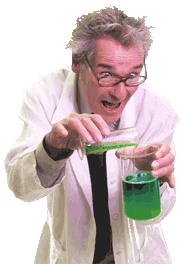 Physics summer school courses combine theory and practical application. The lower the number of students in the class, the more individual attention the instructor can provide to each student. It is important to grasp the theory and the actual techniques from physics classes, as this is one of the physical sciences. Many students feel that this type of course is unrelated to their field of study. However, physics is actually one of the sciences that we encounter each day. Lessons learned in a physics class apply to driving, moving large items, and many other areas of life.
Physics summer school courses should be taught by qualified instructors. The level of skill of the instructor has a huge impact on the depth of material that can be covered. It is important to note that the best instructors rarely teach summer school. Look instead for instructors who are focused on meeting the course requirements and helping you to complete the program successfully.
When reviewing physics course options, it is important to ensure that the school is accredited. An accredited school has been reviewed by an independent agency to ensure minimum standards are met. In addition, only courses from an accredited school can transfer back to your primary school. If you decide to take an online program, verify the status of the school independently, to make sure that it is valid.
If you are taking a physics summer school course that is compulsory for graduation from your degree program, look for a course that is offered through the mechanical engineering school. Check the course description for information about laboratory experiments. A mechanical engineering physics course will typically be very practical, focused on common experiences, such as locomotion, gravity, and other primary forces.
AS FEATURED ON:
AS FEATURED ON:






Scientist with beakers