How do I Choose the Best Personal Finance Planner?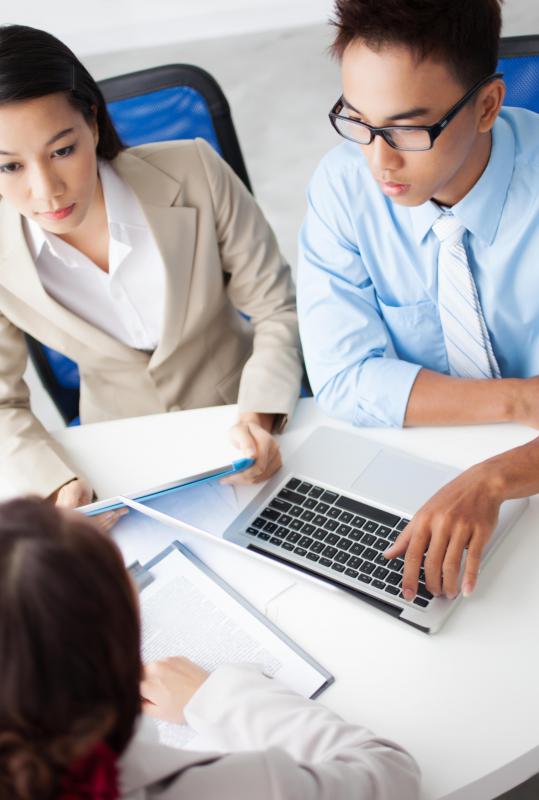 A personal finance planner can help you manage your assets and your money to prepare for the future. There are several issues to consider when choosing a personal finance planner, including your own financial needs, the qualifications of your planner and how well you work together. When it comes to the handling of your assets, it is especially important to do adequate research and ask the right questions of your personal finance planner.
The first step is to get a general sense of your personal finance planner's history. Ask questions about his or her work experience and areas of expertise. You should hire a planner with specific knowledge in the areas in which you are most interested, whether it is saving, investments, retirement or estate planning. Ask about your prospective planner's work methods, including how he or she approaches making investments. If the planner has a certification, such as a Chartered Financial Analyst (CFA) or Certified Financial Planner (CFP) certification, ask which organization issued the certificate and contact them to ensure its validity.
It also is important to consider your planner's reputation. Use community discussion boards, local publications and other similar sources to get an idea of how a particular planner is perceived. It can also be helpful to get referrals from other people. Your planner is sure to connect you with his or her most satisfied clients, but you still can get a good feeling for what it is like to work with the planner.
Arrange to meet at the personal finance planner's office. While you are there, try to get a sense of how the business runs. Pay attention to how the office team interacts and whether the employees seem attentive to their work. Observe the overall environment of the office and try to determine whether it is run efficiently.
It also is crucial to determine whether you will work well with your planner. He or she should provide you with clear, understandable information. Be sure that you feel comfortable asking questions. It also is important that your planner listens carefully to your concerns. You don't want a planner who is more focused on selling you specific products and services than listening to your needs.
After you have thoroughly researched the qualifications of your personal finance planner, be sure to learn about the personal and financial obligations of doing business together. Ask what your total costs would be, including the fees from both your planner and any assets purchased on your behalf. You should know how your planner will be paid, whether by hourly rates, fixed fees, the commissions earned on products sold or a combination of methods. Find out whether you need to sign a contract and the terms to which you must agree. Be sure you understand thoroughly what obligations you have to your planner and vice versa.
A personal finance planner should have excellent listening and communication skills.